Nokia Lumia 1520 camera can capture raw DNG images
18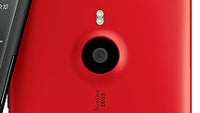 The newly announced
Nokia Lumia 1520
comes with a very ambitious 20-megapixel PureView camera with optical image stabilization (OIS) and the new Nokia Camera and Storyteller application. Still, one feature that will please professional photographers considering buying this has gone a bit under the radar - the Lumia 1520 supports raw image files and saves .DNG raw files along with .JPG compressed images.
What are raw .DNG files and why do they matter? Now in photography RAW is an umbrella term for uncompressed images that usually professional photographers use for best results with editing. The other big advantage coming with DNG files usually storing original sensor information with unaltered color saturation and white balance. We have reached out to Nokia to confirm whether the DNG images from the Lumias will indeed store unaltered original sensor info.
Next, we ought to mention that different RAW formats are interpreted differently by different programs. DNG in contrast to RAW is a particular format that is uniformly accepted and interpreted while still being a RAW image (DNG by the way stands for digital negative). It is kind of as universal as PDF is for documents.
Now, Nokia's camera guru Juha Alakarhu broke the news that both the Lumia 1020 and Lumia 1520 will be able to capture images in DNG, great for those who plan on doing some more fine-tuning and editing post-capture, isn't it?
source:
Juha Alakarhu