Nokia Connection 2011 rumor round-up: a market disrupting MeeGo device or a 1GHz Series 40 phone?
5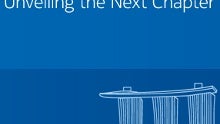 The Singapore-based
Nokia Connection event
has never been the biggest Nokia event for the year, but this might well change in 2011. The Finns have promised to unveil a "
market disrupting device
" and while we have our expectations toned down after recent developments in the company, Nokia undeniably still has the potential to come up with a surprise tomorrow, when it all kicks off. Here's a round-up of all the rumors and expected launches:
1.
MeeGo-based handset
– Nokia has clearly defined its MeeGo-developing department as the one involved in "a future disruption in the mobile ecosystem." Combine this with the upcoming market disruptor and you end up with a MeeGo handset. We have no further details about the device, which might turn out to be codenamed N9 or the N900, but we'll definitely know for sure in mere hours.
2.
1GHz Series 40 handset with a ClearBlack display
– This sounds juicy and comes straight from Nokia's Manager of Marketing Services in Argentina. His tweet was pulled shortly after being published, but the screenshot remains picturing the device as having 512MB of RAM, a capacitive touchscreen with ClearBlack, Nokia's technology for better outdoor visibility and deeper blacks, QWERTY keyboard, Wi-Fi, 3G and an application store.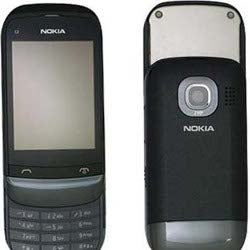 The Nokia C2-02
3.
Nokia C2-02
– This yet unannounced hybrid touch-and-type dual-SIM slider seems like a very possible addition to Nokia's affordable Series 40 lineup. With a humble 3-megapixel camera and no Wi-Fi or 3G, this device will appeal mostly to underdeveloped markets.
4.
Nokia Windows Phone
– We've heard numerous times that the first WP Nokia handset is most likely to get released near the end of the year and that's why this seems like the least likely option. But can we get an early glimpse of it? Seems possible, so stay tuned.
Recommended Stories