Nokia rolls the iron shutters down: "it's Apple-style secrecy right now"
8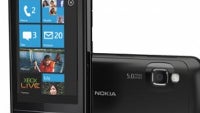 Nokia is well aware of its situation – with share prices going down and news revolving around lay-offs, Espoo realizes the need for a truly innovative product that will bring the brand value up. But for this to happen the company's new UK office hinted what's of utmost importance:
"The iron shutters are down around development – it's "Apple-style" secrecy right now,"
a Nokia employee shared with SlashGear. The new Nokia Windows Phone device needs not only the specs, but also the flare of an exciting launch. Apple has probably been the best example in the industry, mastering its launches and managing to get customers involved and waiting for new products:
"If we can build the same hype around our first Windows Phone as Apple does about iPhone…"
another Nokia employee voiced his hope that the company could release a product inspiring long lines.
But while Windows Phone rules the high-end segment, mid-range and low-end handsets are still to come with Nokia's Symbian platform. The operating system got an overhaul with the Symbian Anna update bringing portrait QWERTY input, a new Browser 7.3 with support for HTML5 and brand new looks, but expectations for the
next update, Belle
, are even higher.
"If you like Android then you'll love Symbian Belle,"
Nokia staff was upbeat about the future.
Will Nokia deliver? Part of the answer might come
tomorrow
when Nokia Connection 2011 kicks off in Singapore – it might be a local event, but Nokia is expected to lift the curtain over some global products, including that "market disrupting device" that we've been hearing about.
Recommended Stories