Nokia 8 hands-on: stepping back into the flagship spotlight
53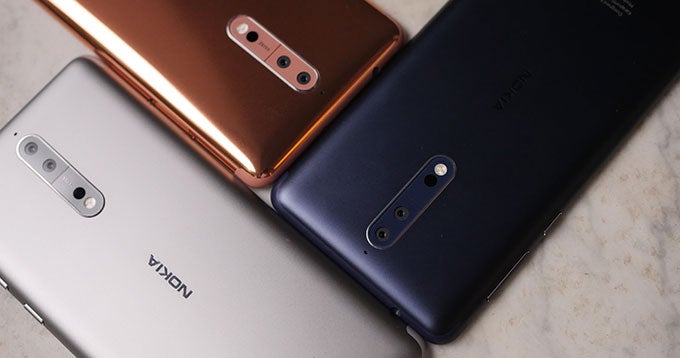 Smartphone manufacturers come and go over the years, but for a brand to really have staying power, it has to be flexible. There's probably not a better example of such a company than Nokia, which has switched software platforms and ownership interests so many times that it can be difficult to keep track. Right now, though,
Nokia phones come to us care of HMD
, and that partnership has already brought us devices like the
Nokia 5
and
Nokia 6
. While we're happy to see mid-rangers like those, sometimes we crave the power and performance of a no-holds-barred flagship, and that's just what we got a couple weeks back
with the launch of the Nokia 8
.
Now that we're on the ground in Berlin at IFA 2017, it's finally time for us to spend some time checking out this new hardware. Will top-shelf specs and clean, no-nonsense software make Nokia's latest Android incarnation a hit with shoppers? Let's take a look at what you can expect.
Design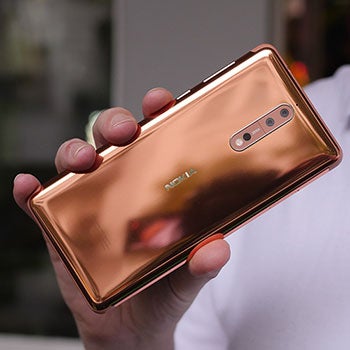 In a lot of respects, the
Nokia 8
is a very classical-looking smartphone. It doesn't experiment with ultra-widescreen displays, nor fancy over-the-edge displays. Nokia's not trying to shrink bezels into oblivion, or give us the thinnest phone ever made.
While that can end up feeling a little underwhelming in a market where advanced manufacturing techniques have recently brought us some really impressive-looking handsets, there's something almost comforting about the way the Nokia 8 knows what kind of phone it wants to be, and isn't trying to play by anyone else's expectations.
The handset's layout is typical of an older phone – no fancy 18:9 displays here – but there's still a lot to like. The metal-body construction looks great, and while some of the Nokia 8 color options offer a matte finish, it's the polished ones that really stand out; if you didn't know any better, you'd swear these were glass backs.
One negative, and it may not be a small one for you, is the absence of serious waterproofing. The phone's IP54 rating claims protection against errant splashes, but lacks the ability to fight back against more prolonged water contact is disappointing.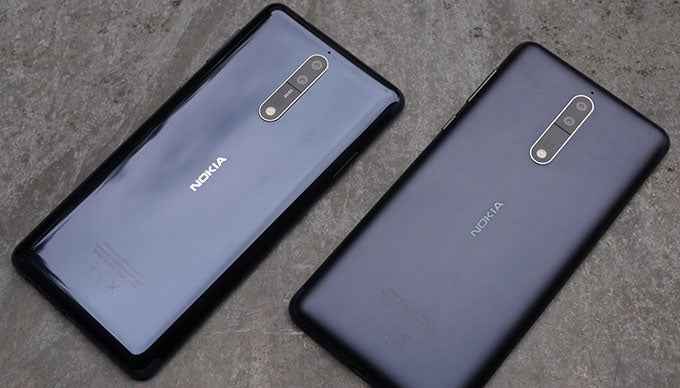 Display
The Nokia 8's got a 5.3-inch LCD screen. That can be an awkward size for some manufacturers to deal with, especially if they're trying to keep costs down, as even on the flagship side there's not an obvious answer to what to do in terms of resolution: 1080p or quad-HD. While either one of those is going to involve trade-offs, here HMD goes with the higher-res option, giving the Nokia 8 an impressive pixel density north of 550 pixels per inch.
Though the screen itself doesn't have any elaborate over-the-edge effects, we do see the use of curved-edge Gorilla Glass 5 to give the handset's face a premium, high-quality look.
One of the big stand-out features of this display is its exceptionally bright output, optimizing readability even in the harshest sunlight. That's something you've really got to see in person, and we found ourselves dialing-down screen brightness just to get a usable exposure when filming the Nokia 8's screen.
Interface and functionality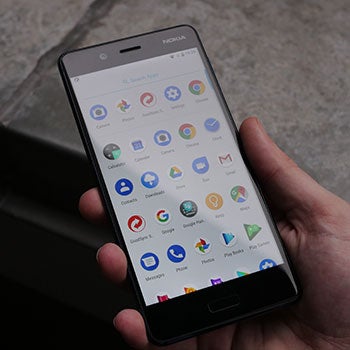 Some smartphone manufacturers go to a lot of trouble to develop their own software that rides on top of existing Android release, tweaking functionality and altering the default user interface. Whether that's something you look for in a phone is a matter of personal preference, but if you've been carrying a smartphone for long enough you've no doubt been burned a time or two by disappointing Android skins.
As such, there's a sizable contingent of users who seek out Android phones that keep things simple and close to stock – and shoppers like that are very much going to gravitate towards the Nokia 8. HMD's choice here is understandable, and we can see why it might have wanted to ease users into this new feel for Nokia devices without overwhelming them with a bunch of unfamiliar software.
Ultimately, the system interface we get is clean and effective – not much more we could ask for.
Performance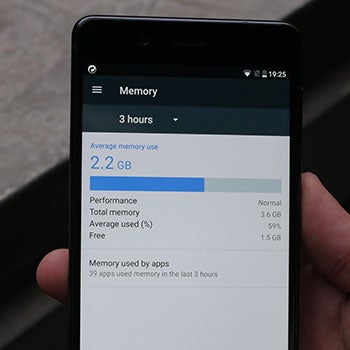 If you've been following HMD's stable of Nokia-branded phones to date, it's fair to bet that you might have some low expectations going in as you consider the Nokia 8's performance. But while it's been ages since we've seen a Nokia phone that really feels like a proper flagship, this handset is ready to step up to the task.
HMD arms the phone with a no-compromise Snapdragon 835 processor, backed up by 4GB of RAM. That's the same setup we're seeing on high-profile IFA launches like the LG V30, so it's not about to do the Nokia 8 any disservice here.
The 64GB of internal storage is another indication that the Nokia 8 is serious about living up to its flagship label, and microSD support lets you push that ceiling even higher.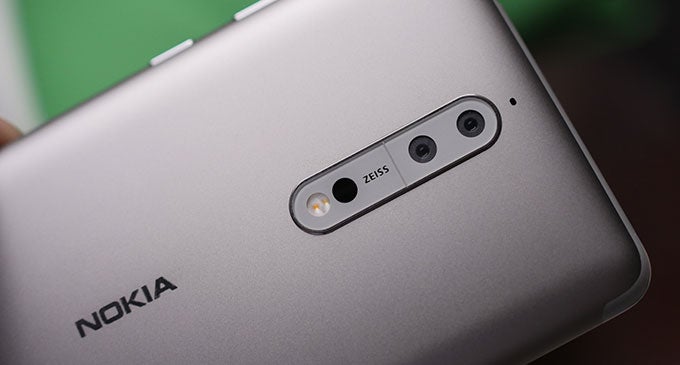 Camera
So far, you'd be forgiven for thinking the Nokia 8 to be a little vanilla – straightforward design, stock Android, and the sort of silicon everyone's using for 2017 flagships. Is there any hook here? Look no further than the phone's dual cameras, featuring Zeiss optics.
The Nokia approaches that setup from the color/B&W angle, pairing two 13MP sensors – the full-color one featuring optical stabilization. What's really interesting here is that the front-facer (though just a single camera) is a near-perfect copy of that rear color camera, with the same 13MP resolution, same pixel size, and same f/2.0 aperture.
That inspired HMD to give the Nokia 8 a mode it's calling the "bothie" grabbing matching pics simultaneously from the front and rear cameras, letting users share moments with a friend. You can even live-stream content from both cameras at once.
On the video front, we've got 360-degree sound recording, thanks to an array of three microphones.
Conclusion
The Nokia 8 feels like a well-equipped, unpretentious smartphone – and in a world where everyone is making phones with wilder and wilder gimmicks, that can feel like a nice change of pace. It also gives users a familiar name, and while nostalgia's hardly a great reason to pick up a phone, we can imagine the Nokia brand really resonating with certain shoppers.
All that's good, but pricing gives us a little pause, with the Nokia 8 set to go for about 600 EUR. For that kind of money, we'd really love to see at least some genuinely useful extras – and especially waterproofing. But if you're OK with the price, it's a decent-looking, solid-performing option. Could this be the model to finally get you considering Nokia phones again?