Nokia 8 cameras explained: how does the dual camera work and what is a "#Bothie"
16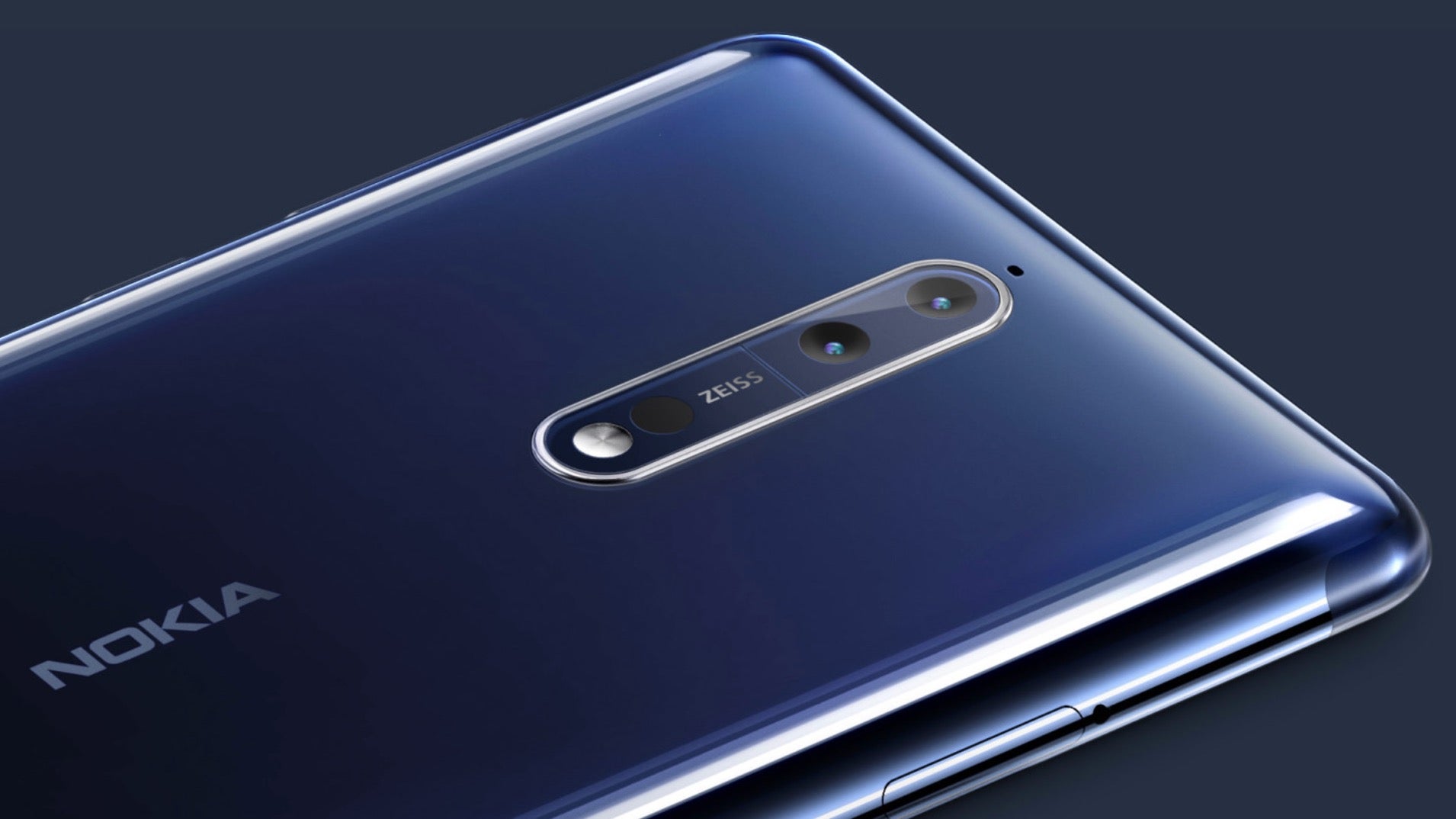 The Nokia 8 is here and it features a very interesting camera setup: three identical cameras, all with the same, 13-megapixel sensor. Two of them are on the back: one is the main color camera with optical image stabilization and the secondary one is a monochrome sensor, while the third one is... the front camera!
But first let's start with the camera specs:
13-megapixel rear color camera sensor (likely Sony IMX 258 sensor) with 1.12-micron pixels, 1/3.06 sensor size, Optical Image Stabilization, f/2.0 Zeiss lens
13-megapixel rear monochrome camera (likely Sony IMX 258), no OIS, f/2.0 lens
13-megapixel front camera with auto-focus (same sensor), f/2.0 lens
Advanced Image Fusion and better low-light shots
A dual camera with monochrome like on Huawei phones
As you can see, it is a very similar setup to what Huawei has pioneered: the main color camera works in tandem with the secondary monochrome sensor to give extra clarity and detail in low light. Nokia says that this is made possible thanks to an "advanced image fusion algorithm" that helps the camera perform in all conditions.
This combination of sensors also allows for what Nokia calls a 'Live Bokeh' effect, where you can adjust the amount of artificial blur that is added to an image to make your subject pop. Again, this is a similar effect to what we've seen on Huawei phones. And on both platforms, the idea is to get a similar look to the shallow depth of field that you get when shooting with a professional DSLR camera.
#Bothie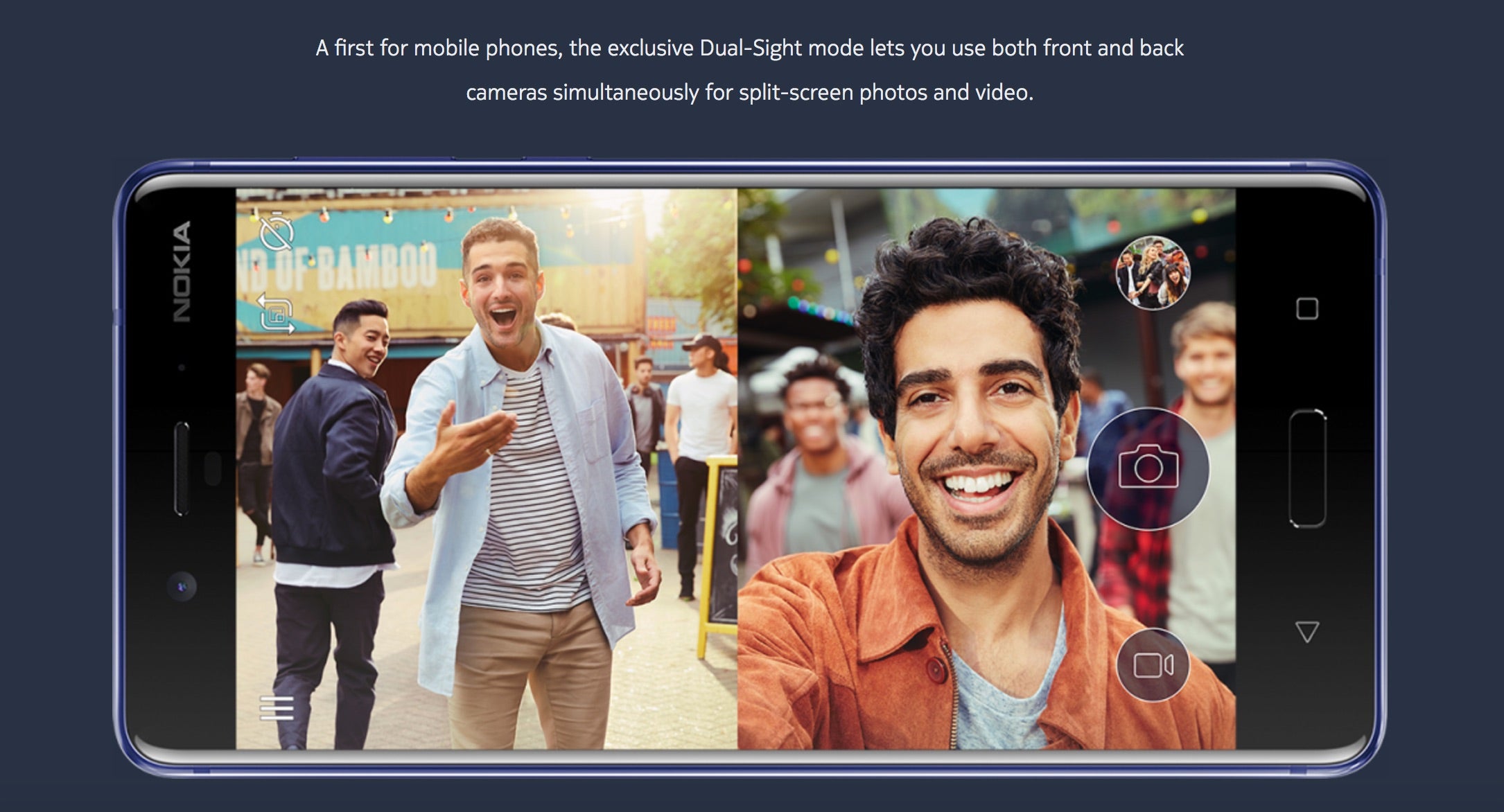 But the big thing about the Nokia 8 is a new story-telling experience: the "bothie".
Essentially, a bothie takes pictures from the rear and the front cameras and seemlessly fuses the image together for both pictures and videos. Not only that, you get a button in the camera app to livestream directly to YouTube and Facebook (you can even interact with your Facebook audience without leaving the camera application). Nokia says this is "a new chapter in story telling."
But also... #Selfie
Last, but not least, the front camera on this phone is very powerful. It is one of very few to come with auto-focusing, and this will make your beloved self pop more on images and be in sharper focus. The detail from this 13-megapixel camera should be a level above pretty much every other front camera out there, so selfie takers mark September 6th in your calendars: that's when the new Nokia 8 will go on sale in Europe (unfortunately, it will not be available in the US initially).