Upgraded Nokia 8 (with 6 GB of RAM and 128 GB of storage space) to be released next month
26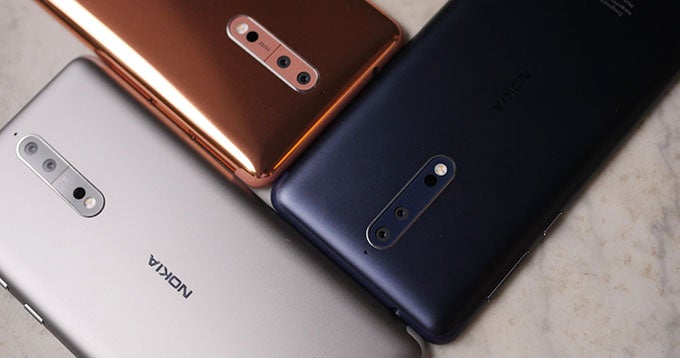 Launched earlier this month in select markets, the Nokia 8currently has only one official variant - featuring 4 GB of RAM and 64 GB ofstorage space. If you think that's not enough, you should be happy to find outthat an upgraded Nokia 8 is coming soon. According to WinFuture, HMD Globalconfirmed that a Nokia 8 with 6 GB of RAM and 128 GB of storage space will bereleased on October 20 in Germany.
Just a couple of days ago, a Nokia 8 with 6 GB of RAM and128 GB of storage space was spotted at the FCC (the US Federal CommunicationCommission). This means that the handset could be launched in the US soon, thoughthere's no confirmation on this yet.
In Germany,the upgraded Nokia 8 will cost €669, which is €90 over the price of the 4 GB /64 GB model. When and if it's released in the US, the Nokia 8 will probably notcost more than $700 unlocked.
More RAM and extra storage space aside, the upgraded Nokia 8will not be different from the current model. Thus, it's going to offerfeatures like a metal, splash-resistant case, a 5.3-inch screen with 1440 x2560 pixels, Qualcomm's Snapdragon 835 processor, a Zeiss-branded dual rearcamera, and a 3090 mAh battery.
source: WinFuture (translated)