Dual SIM versions of Nokia 5 and Nokia 3 have separate microSD card slots, but the Nokia 6 doesn't
5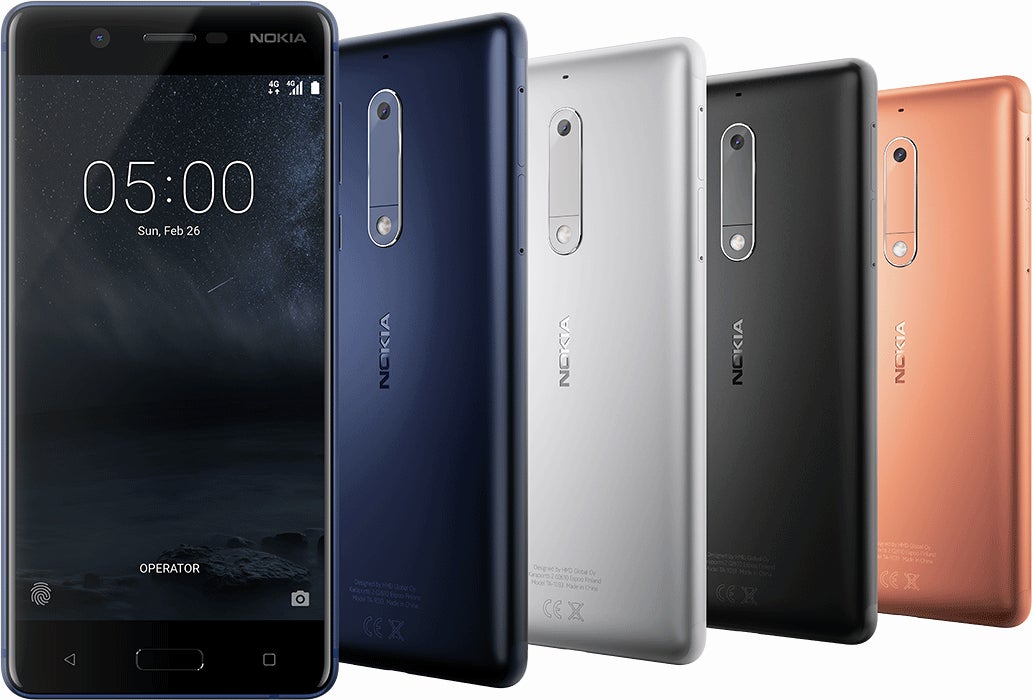 Launching globally in the second quarter of the year (April - June), the
Nokia 6
,
Nokia 5
and
Nokia 3
will all have dual SIM variants. However, owners of the Nokia 6 will be a bit disadvantaged in this regard.
Nokia Mobile recently confirmed that the dual SIM variants of the Nokia 5 (pictured above) and Nokia 3 will feature a dual SIM tray
in addition
to a slot for microSD cards. Sadly, that's not the case with the Nokia 6, as its dual SIM version only has a hybrid SIM/microSD tray - meaning you won't be able to use two SIM cards and a microSD card at the same time. Basically, if you need a microSD card inside your dual SIM Nokia 6, the handset will actually be single SIM.
To be fair, there aren't too many dual SIM phones out there
with separate microSD slots
, as it's easier for manufacturers to use a single hybrid tray for both your SIM, and microSD needs. So we're certainly glad to see that at least two of Nokia's upcoming smartphones won't have this limitation.
All new Nokia smartphones (dual SIM or single SIM) run Android Nougat out of the box, and will likely be sold unlocked in most relevant markets,
including the US
. If you want to find out more about the devices, feel free to check out our
Nokia 3 hands-on
,
Nokia 5 hands-on
, and
Nokia 6 hands-on
.