Rare breeds: Dual SIM phones with separate microSD card slot (no hybrid SIM tray)
20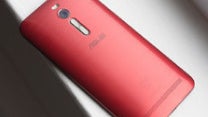 Not too long ago, dual-SIM smartphones were a rare breed. On top of that, the few models that existed were unexciting, bland in design, and had just enough processing power to not be mistaken for a potato. Demand picked up, however, which explains why today's smartphone market offers a much broader selection of dual-SIM handsets – from cheap, entry-level phones to top-tier brands' flagships.
Alas, dual-SIM phones come with their downsides. One is that they often employ the so-called hybrid SIM card trays – trays where the secondary SIM card slot doubles as a microSD card slot, but can't accommodate the two card types simultaneously. In simpler terms, you can enjoy the service of two carriers, or the convenience of expandable storage, but not both at the same time (without cheating). The dual-SIM Samsung Galaxy S7, for instance, is designed this way.
We can't blame manufacturers for adopting hybrid SIM card trays in their devices, as doing so leaves room for other components to be fitted. But we've also come across more than a few phones that offer both dual-SIM functionality
and
a dedicated, separate storage expansion card slot. These are devices that don't care how many SIMs you have in. They'll always let you carry the whole 180 episodes of Seinfeld on that microSD card of yours. Here's a bunch of them.
Recommended Stories