Noisli shuts out annoying noises and helps you focus or get some rest when you have to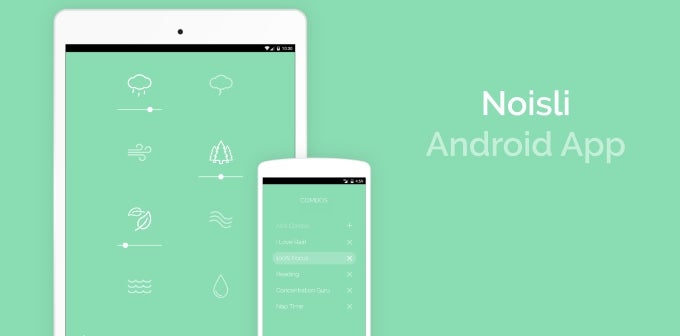 Contrary to what you may think, noise can be a solution to many problems. Maybe you work in a crowded office, have trouble concentrating for reading and studying, or relaxing and falling asleep is an ordeal due to your deafening thoughts? Okay, Noisli can help with all that.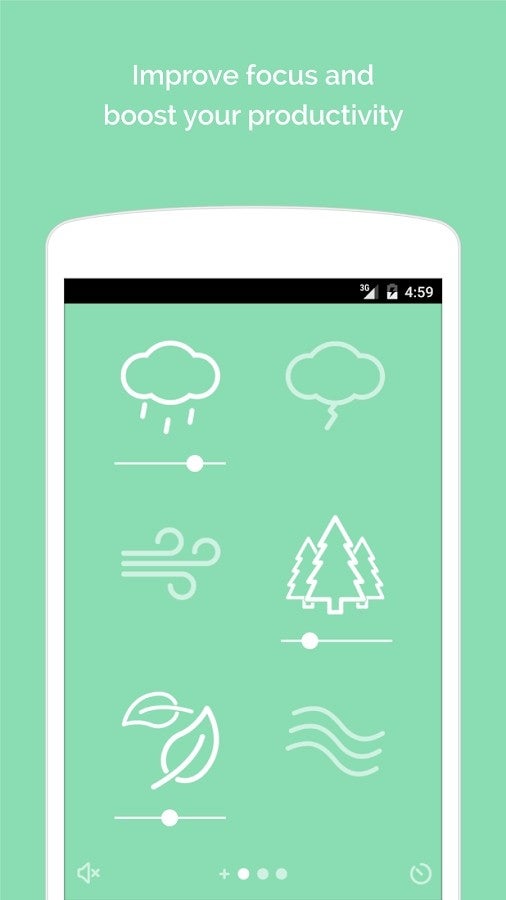 Noisli battles unpleasant noises by firing pleasant ones at your eardrums.
Noisli generates specific background noises and colors tailored for working and relaxing. It also produces ambient sounds to help you calm down, focus, and boost your productivity. With the racket it makes, Noisli successfully drowns out annoying noises and creates a peaceful environment for your mind.
Not sure how you're supposed to concentrate with bursts of noise tearing your eardrums? That's not an issue, for the noise basically fades into the background as you enter a state of flow and put your mind to work. It's pretty simple and it works great.
Noisli works fully offline, which is great if you are on a plane, a train, or another place without internet connection. You can use the app and a pair of earbuds to isolate the noise and rest comfortably.
In addition, you can mix and combine different ambient sounds and noises to come up with your own special program. Save it and play it whenever you feel like it. Noisli also has background audio support, so you can use it while having other apps open, or browsing.

This blissfully noisy app is up on Android and iOS. You might find the $1.99 you have to pay well worth the investment!
ALSO READ