"Get S**t Done" is an entertainingly coarse app for chore-doing motivation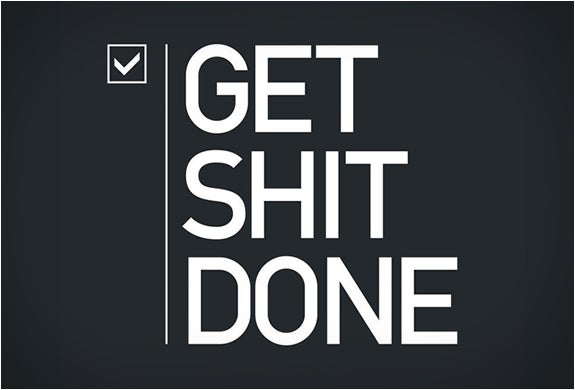 | | |
| --- | --- |
| Developer: Plafhop | Download: Android |
| Genre: Productivity | Price: Free (with in-app purchases) |
Look, you might be the most motivated individual you know. You set up a task and go on to accomplish it, letting nothing stand in your way. All distractions eliminated. Focus laser-set on the task at hand. No breaks. Soul, body, and spirit all dedicated to work.
Press "HOOO-AAAH!", while simultaneously retaining yourself from grunting said exclamation loudly, and you'll end up at the next screen, which is about dividing your goal into sub-goals... because nobody can do that s**t all at once, right? That screen is followed by setting a punishment and reward of your choice, and finally, you get to choose a difficulty level and a bunch of options to really put you into the video game zone. When you're ready, it comes the time to do this s**t! The timer launches, mercilessly counting towards the ultimate fate of your goal. But don't tremble, because you're able to stop the timer and take a break. If you're a pussy.
You've got two outcomes, depending on whether you finished the task, or broke down halfway. You'll either get a well-deserved pat on the back with the "you're awesome!" screen, or the app will punish you, urging you to pull yourself together and try a little harder next time. Just like your gym coach - he's tough as nails, but with a heart of gold, forgiving and forever believing in your sports potential... even though you hate sports with every molecule of your body.
Get S**t Done is a free app in a free world, but it's Android-only. Try it if you appreciate the humor and need an intelligent tasker.