Apple may not launch a new iPhone SE in early 2017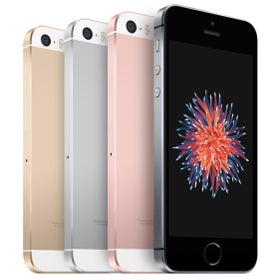 Released in March this year, the
iPhone SE
is a pretty unusual smartphone: it sports a 4-inch screen (that's
very
small for today's standards) and yet it's as powerful as an
iPhone 6s
or 6s Plus, thanks to Apple's A9 processor. The
iPhone SE
is also Apple's cheapest smartphone to date, being offered for prices starting at $399.
Usually, Apple refreshes its iPhone models after one year, but things may be different with the iPhone SE.
According to AppleInsider, which quotes renowned KGI Securities analyst Ming-Chi Kuo (who is often right when it comes to Apple's plans), the Cupertino giant is unlikely to release a successor to the iPhone SE before the end of March 2017. Reportedly, this is because Apple wants consumers to buy more high-end iPhones - which are more expensive, obviously boosting the company's profits faster.
Earlier this year, Tim Cook said that
demand for the iPhone SE
was considerably higher than Apple had anticipated. With that in mind, we assume that the handset's relatively low price and its potent hardware will still make it somewhat relevant in 2017. However, this doesn't necessarily mean we won't see a new iPhone SE in 2017, though it looks like it's going to happen later than you'd expect.
Do you think you will want to buy a (powerful) 4-inch iPhone sometime next year? Let us know in the comments below!
iPhone SE
source:
AppleInsider