No Mango-flavored smartphones are to be unveiled at the Nokia Microsoft party
19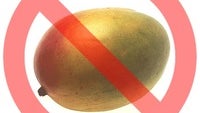 As our loyal readers already know,
Nokia and Microsoft will be hosting a party
on August 17. The gathering will take place in Cologne, Germany, and is promised to be an event that the ones who attend will surely remember. Unfortunately, as much as we were hoping to see some new Nokia smartphones powered by WP7 getting unveiled, it seems like that is not on the agenda for the evening.
We just received a confirmation from Microsoft
saying that
"no Nokia with Windows Phone products will be launched at that event."
Instead, the party will be for developers only, which will have the opportunity to get more familiar with both companies.
In other words, this is shaping up to be nothing more than your ordinary corporate party with no unexpected device announcements in tow. It seems like we will still have to wait a bit longer until the
Nokia Sea Ray
makes another appearance in public and the next members of Nokia's WP7 lineup get announced. How long will it be until that happens we can't say yet for sure, but we know that if everything unfolds as expected, the first Nokia smartphone running Windows Phone 7 should hit the market by the end of the year.
source: Microsoft
Recommended Stories