Next build of Google Camera app (v6.3) puts Night Sight front and center
1
According to 9to5 Google
, the next beta build of Android Q is expected to include version 6.3 of the Google Camera app that brings some changes to the Pixel Night Sight feature. For those unfamiliar with Night Sight, it is a setting that uses algorithms to capture viewable pictures under low-light conditions. Currently, to access Night Sight
you need to to open the camera and tap on "More," or receive a suggestion
when setting up a shot in the dark. But it appears that Night Sight has earned a spot in the main UI where it will replace the Panorama option. That will put it on the same playing field as other important selections like Portrait, Camera, and Video.
With Google Camera 6.3, Pixel users will tap Night Sight or swipe right twice to activate the feature. Users will still receive a suggestion when to turn on Night Sight. And as you might have already figured out, Panorama replaces Night Sight in the More tab.
Making Night Sight easier to launch isn't the only thing new in Google Camera 6.3. This build removes all white balance and color temperature controls and does away with the thermometer icon at the top of the screen. The new and slightly different Google Lens icon unveiled at Google I/O makes its first appearance on the Pixels, and the front-facing flash for selfies has been renamed "Illumination." That makes sense since there really is no front-facing flash on the phones.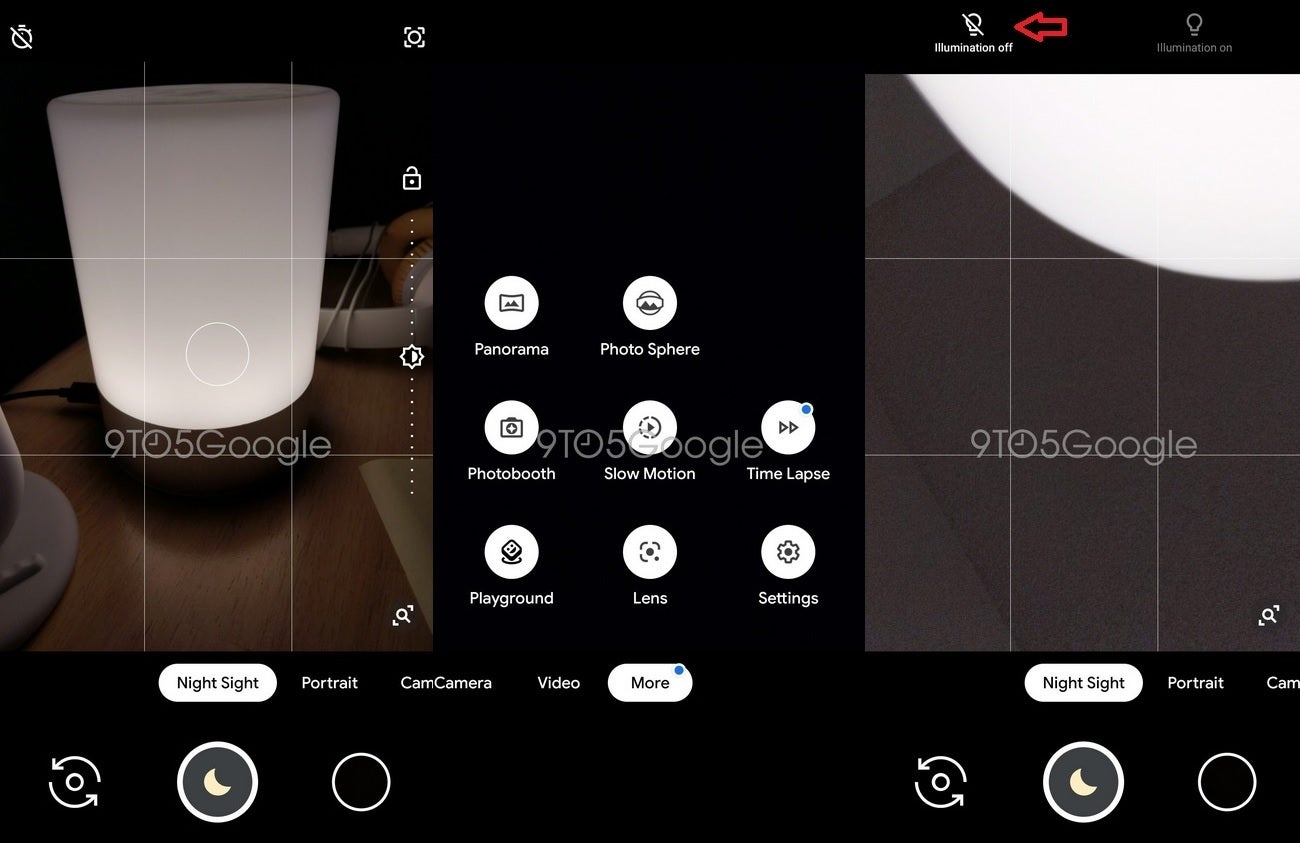 Some of the changes coming to version 6.3 of the Google Camera app
While this new Google Camera build works with Android 9 Pie, it might not be available to the majority of Pixel users until Android Q is officially disseminated. Another possibility is that Google simply offers the update via the Google Play Store. The promotion of Night Sight to the main interface is a result of its importance among Pixel users who probably use it much more often than the Panorama setting. In addition,
Google has been heavily promoting Night Sight
in ads that compare low-light photos taken with the feature to those taken by the
Apple iPhone XS
. It doesn't make sense to promote something that is buried in an app.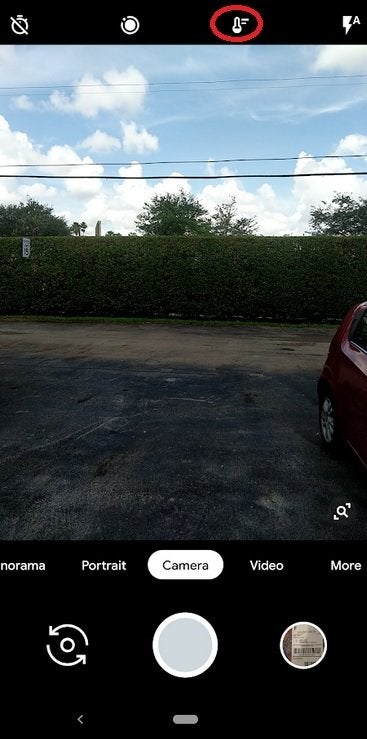 The next build of Google Camera will eliminate the temperature icon currently found on the top of the UI