Nexus 6 on AT&T reportedly beginning to receive the Android 5.1 Lollipop update
6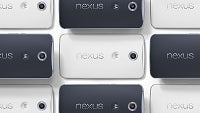 The
Google Nexus 6
is a renewed venture in that Google is once again making the device available across all the major carriers. This took many of the pure-Android faithful a bit by surprise due to how carriers treated the Samsung Galaxy Nexus a few years ago. Updates were not uniform, branding was all over, and let us not forget, bloatware.
Needless to say, that soured the "pure" experience that the Nexus was to deliver. Unfortunately at the time, Google was likely not in any position to force the issue with carriers like Verizon at the time.
That has apparently changed with the Nexus 6 though. All the Nexus 6 devices in the North American market have the same guts, the same radios, and it looks like Google may have a lot more control over pushing out system updates – though for now, we will reserve judgment.
Verizon's Nexus 6
comes with the latest version of Android, 5.1, on board, so we will have to wait and see if the next update gets distributed quickly. Meanwhile, another carrier not known for enabling the fastest of updates from OEMs is AT&T. How would the
AT&T branded Nexus 6
fare with the
Android 5.1 update
?
Well, it looks like the Nexus line is on the up-and-up for updates across the board as some AT&T customers with the Nexus 6 have started to see the update offered to their device. Denoting build number LMY47D, the same build that is currently
pushing to the Nexus 5
.
Given what has obviously been a period of growth for pure-Google user base, these system updates are offered in phases to random devices. If you did not receive a notification of the update, check for updates in the settings. If that does not work,
you just need to wait for the OTA
, as there is a method to Google's madness.
sources:
Android Guys
via
Android Headlines