Nexus 5: first proper, leaks-based renders look exciting
37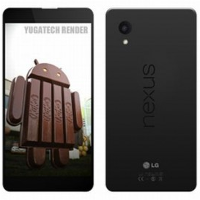 Although not the bestseller on themarket, Google's Nexus brand has now garnered an image of affordable,but quality, top of the line products that run the stock Androidexperience, just the way Mountain View intended it. And now, with abunch of newly-released contenders that shoved the prematurely agedNexus 4 into the mid-range, the hype surrounding the expected, purportedly LG-assembled, Nexus 5 is ramping up, turning the upcoming Googlephone into the next superstar we'll be anxiously expecting.
It all started with the usual rumors,but Google managed to light the fuse on the interwebs withtheir video showing off the unveiling of the customary Androidstatue, commemorating the upcoming launch of the KitKat-flavorediteration. Despite pulling the video off shortly thereafter, thingshaven't been the same since, and we have got to wonder whether thatwas one of them so-called controlled leaks – a practice companieshave been known to make use of.
Either way, now that we've also seenasuspiciously similar device make a round through the FCC,sporting a 5-inch diagonal and measuring in at 131.9x68.2mm, weactually have a good deal of information to go off on, as far asrenders in general, and the one below in particular, are concerned.Apart from the upgraded real estate, the upcoming Nexus (if all thisproves to be real) will feature a body that is both narrower andshorter than its predecessor, with really thinbezels – a trend we've already seen with the Samsung GalaxyNote 3 and the LG G2 (on which we've heard the Nexus 5 will bebased).
So what do you say, folks, excited?
UPDATE: We've added another two well-made renders for your viewing pleasure.
Nexus 5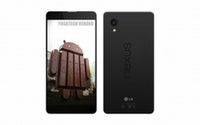 source: YugaTech, Droid Life, Reddit