Nexus 4 gets root/unlock ToolKit
4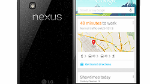 For those of you that love to live in the Android mod community, the Nexus 4 is getting the same treatment that the Galaxy Nexus had before it. There is a new ToolKit to help you easily do all those great things like unlocking the bootloader, rooting, and backing up your phone.
This is a full-featured ToolKit, just like you'd expect and it has all the good options, because this is a Nexus device.
This means you can: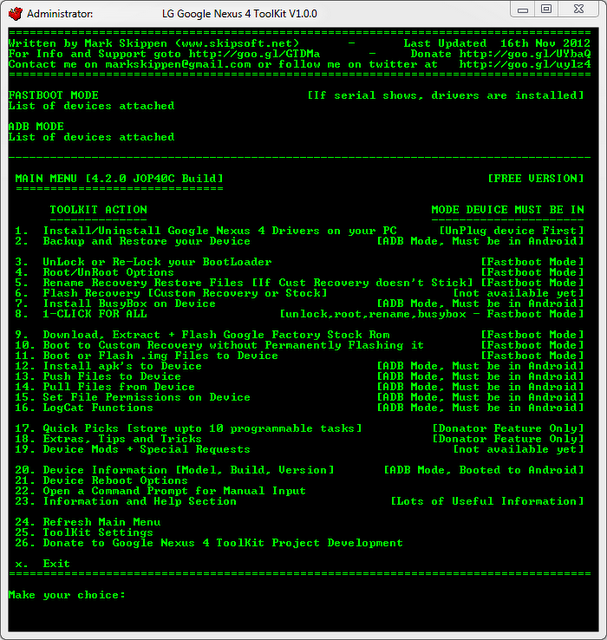 Unlock/Re-Lock the Bootloader
Backup/Restore Data
Perform a Full Nandroid Backup
Root Stock Jelly Bean builds (up to 4.2.0 JOP40C)
Download Google Stock Image directly to correct ToolKit folder for extracting and flashing (no need to move it manually anymore)
Flash Google Stock Image to phone
Boot into CWM Touch Recovery without Flashing it
Boot or Flash .img Files directly from your PC
Install a single apk or multiple apk's to your phone
Reboot Phone to Fastboot Mode or Android from fastboot mode
It's all command line, but it's all pretty easy to follow along. If you'd like to give it a shot, you will need to be using Windows, and you can grab it at the source.
source: XDA