Next version of Android is dubbed as "Ice Cream" according to Dell leak
14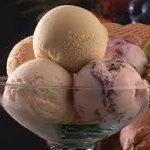 Thanks to the aid of the
recently leaked Dell 2011 Roadmap
, it seems that we have yet another confirmation of what the next version of Android will be called.
Looking at devices like the
Dell Hancock and Millennium
, we find the roadmap mentioning that the words "
Android Ice Cream
." Naturally, the Ice Cream moniker is fitting since it was previously rumored to be called Ice Cream Sandwich. Moreover, even Google's very own
Eric Schmidt gave the strong indication of Ice Cream
while speaking about meshing the best things found with Honeycomb and Gingerbread.
Now the only thing left is to see is finding a giant sized ice cream statue landing at Google's headquarters.
via
Android Central