Eric Schimdt at MWC: Ice Cream will have Honeycomb features
6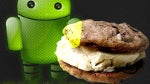 Ex-Google CEO Eric Schmidt spoke at MWC and virtually confirmed that Ice Cream (Sandwich) is to
incorporate some Honeycomb features
when it's officially released.
The exact words:
"Today I'll use the commonly used names. We have OS called Gingerbread for phones, we have an OS being previewed now for tablets called Honeycomb. The two of them… you can imagine the follow up will start with an I, be named after dessert, and will combine these two."
This news is in accordance with previous rumours, but there is no official timeframe when Ice Cream will be released (even a Honeycomb-powered device is not launched yet) or what version of Android it will be, although Schimdt noted that "we will be seeing a 6-month OS refresh cycle."
This is not something the Mountain View-based company is eager to discuss, but do you think this may be Google's answer to all these critics that claim fragmentation is killing Android - by creating a universal version for both tablets and smartphones? Or Ice Cream will be a smartphone-only version of Android? Tell us with your comments.
source:
UnwiredView