Next Android Wear update may enable Wi-Fi support and make apps easy to access
12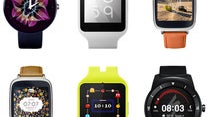 Wearables – that the theme resounding across tech media right now, and while all eyes are on the
Apple Watch
, here's a bit of news regarding Android Wear. It's a rumor, to be more specific, shaping a clearer picture as to what the future holds for Google's smartwatch platform.
According to sources familiar with the matter, Wi-Fi support will be unlocked in a future Android Wear update. This will allow wearables to communicate with the outside world not solely through a Bluetooth connection to a smartphone. And yes, it turns out that Wi-Fi connectivity is already present on the majority of Android Wear smartwatches. We're not sure how much of an impact Wi-Fi support will have on the wearable's battery life, however.
In addition, Google is said to be working on gestures control for Android Wear. Think having the option to scroll through notifications and Google Now cards with a flick of the wrist, without having to touch the wearable's screen. The next major Android Wear update should also make it easier to access apps and contacts. As of version 5.0.2 of Android Wear, users have to either use voice commands, scroll through a lengthy list of actions, or install a third-party launcher to get to their apps. And that's not very convenient, we must say.
Keep in mind that all of this exists in the realm of rumors. In other words, the information above might be inaccurate, although we'd classify it as credible.
More on Android Wear and Apple Watch