New study: $2.6 billion a year can be saved in the U.S. by adding a Kill Switch to smartphones
15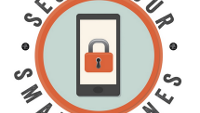 Consumers could save $2.6 billion a year if a Kill Switch is added to all smartphones, allowing a stolen phone to be remotely shut down. This is the conclusion of a study conducted by Creighton University professor William Duckworth, Ph.D. Like many others who have studied the issue, including San Francisco District Attorney George Gascon and New York Attorney General Eric Schneiderman, Duckworth believes that the threat of having a stolen smartphone completely shut off would lower the incentive for thieves to rip off Apple iPhones and other models.
Duckworth came to the $2.6 billion figure by saying that Americans spend $580 million a year to replace stolen phones, and pay $4.8 billion for premium insurance from their carrier. Duckworth believes that without having to worry about having their phone stolen at gun point, Americans will switch to lower cost insurance plans like Square Trade that don't cover stolen handsets. With a Kill Switch, the $580 million would not have to spent, and the lower cost insurance would save Americans $2 billion a year in premiums.
"If theft becomes a non-issue then only the most paranoid person would pay the extra money for premium insurance to cover theft."
William Duckworth, professor, Creighton University
Both houses of Congress have seen bills introduced to mandate a Kill Switch, but neither side has scheduled a vote on the issue. The public wants a Kill Switch according to Duckworth. In fact, 99% of respondents to his survey are in favor of such a theft deterrent. So what's holding it up? According to San Francisco D.A. Gascon, the carriers don't want to lose the profits they are making on selling insurance that covers thefts. According to industry trade magazine
Warranty Week
, the top four carriers in the U.S. brought in $7.8 billion in smartphone insurance premiums last year.
source:
CreightonUniversity
via
HuffingtonPost
,
Engadget