New iPhone is not likely to feature NFC: here's why
65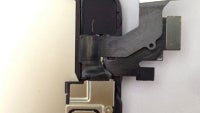 We might have heard countless rumors about the upcoming sixth-generation iPhone from Apple, but while they all agree on some things like the larger, 4-inch screen, newer 32nm chip and LTE connectivity, the presence of a near-field communications (NFC) chip hasn't been that universally agreed on.
Lastly, we saw an enigmatic square chip protected with an EMI shield (pictured on the image to the left) that is purported to be exactly that, an NFC chip. There is a couple of reasons why chances are that it's not, all laid out in a sobering analysis of latest rumors by AnandTech.
The biggest one is the very essence of an NFC chip. Near field communication happens through a magnetic field that requires a big inductor. Technically, this translates into a need for as much of a wire coil as possible. This requires space and so far most uninterrupted space on a smartphone has been either on the back plate itself or on the battery. It's no surprise then that Samsung for example has built in NFC in the back cover or the battery in its latest devices.
But with the new iPhone's rumored unibody metal back, there is a problem – you have the cover in the way of the antenna, severely disrupting the NFC signal. The second logical conclusion is that if NFC is to be included in the new iPhone, it has to be at the very top and bottom, where Apple is allegedly placing RF windows for cellular connectivity. The minimum space available there is the first problem, but also Apple would have to redesign the device so that the NFC chip stands right in the middle, as that's the preferred alignment so far.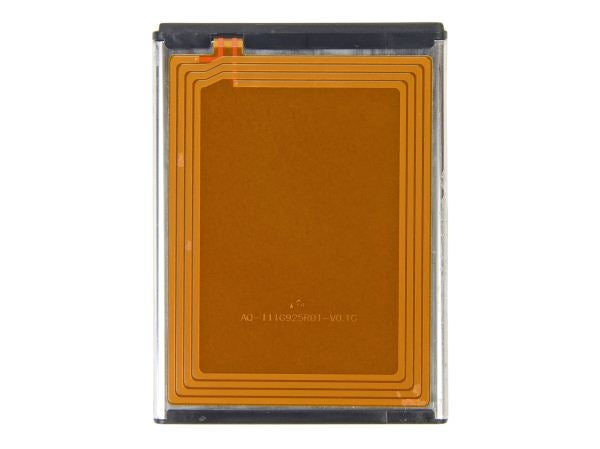 Samsung Galaxy Nexus battery with NFC.
So back to that mysterious EMI-capped chip that's leaked – what is it? Interestingly, it could be for controllers working with the new in-cell touch screen.
So bottomline is that given rumors so far, all engineering logic points to no NFC on the next iPhone. Does this mean that the new iPhone won't have NFC for sure? Not really. It still could, and traces of NFC-related code have been found in hardware code dumps. Also, Apple has a patent for an NFC chip that shows it could be located exactly at the tiny space on top. Moreover, with the current design likely to be used in 2013 as well, the lack of NFC will be a disadvantage for Cupertino in 2013 as well, and Apple might not want to allow that.
So far, everything is in the air and we'll know for sure on September 12th, but until then, you've heard pretty much all the arguments for and against NFC on the new iPhone.
source:
AnandTech
Recommended Stories