New iPhone 7 leak confirms fears: no headphone jack
44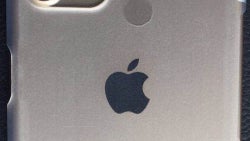 By now, everyone and their dog has heard the rumor – this year's iPhones
may not have a headphone jack
. According to reports, Apple has
declared war on the 3,5 mm connector
in order to maximize the amount of free room inside its new handsets, presumably to fill it with more battery or with other parts that improve performance. At worst, it could be because Cupertino wants to make the phone even thinner, which is certainly going to be a polarizing reason.
Speculations have been rampant in the past few months – some believe that removing the headphone jack is
an absolutely unacceptable move
, while others would be prepared to take that drawback if Apple really compensates with something awesome, and gives us a good reason to have done away with the beloved connector. However, despite the fact that we've already seen a lot of leaked
pictures
,
diagrams
, and
renders
of the upcoming iPhones, so far, we haven't seen one that reaffirms the "missing headphone jack" rumor. Well, now we have one.
A newly leaked picture of what appears to be the iPhone 7's chassis clearly shows us that there is no headphone jack to be found next to the Lightning port at the bottom – it's usual location. Instead, we see that there is a second speaker grille, which falls in line with a rumor we've already heard before.
Of course, there are a couple of more noteworthy things in these photos. We've got that weird camera hill again – we've seen the new shape in a lot of leaks by now, so we'd say it's very possible that this is genuine. It seems that instead of going for a protruding camera ring this year, Apple chose to opt for a more gradual bump instead. We also get to see the new antenna strips again – instead of the dreaded pantie lines, the plastic lines are now much more discreet, running along the top and bottom edges of the smartphone.
It seems that headphones with Lightning connectors will soon become a necessity for iUsers! Who's excited? (*crickets*)