iPhone 7 concept renders show what it might look like without a headphone jack
14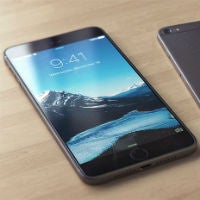 As we know by now, the Apple iPhone 7 will almost certainly be ditching the industry standard 3.5 mm headphone jack in favor or Lightning connected headphones and wireless headphones (not to mention adapters that you'll have to pay for.) Now, we can get a better idea of what that might look like with a new concept render of the iPhone 7.
Now, obviously there's no reason to believe that the rest of the concept render will look anything like the real iPhone 7, but it is very interesting to see a device with no headphone jack. The concept is by Arthur Reis, and there is a video for it, but the video goes a little overboard from concept into dream territory, so we're not going to bother including it here. Some things mentioned are possible based on rumors, like
water resistance
or
wireless charging
, others have been ruled out based on reports like an
AMOLED display
or
wireless earbuds
. Additionally, there have been rumors that Apple is getting rid of the
antenna lines
that people don't much care for.
So, really the one part of this concept that should be taken as highly likely is the fact that the bottom edge of the phone doesn't have a headphone jack and has a second speaker grill instead. In pictures, it looks fine, really. But, then of course you remember that there's no headphone jack on the top edge of the phone either and the silly decision comes full circle once again.