New ad for Nokia Lumia 1020 shows how you can use the phone to fool your friends
65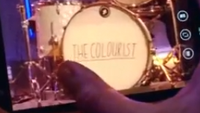 A new ad for the AT&T branded version of the
Nokia Lumia 1020
shows how you can get your friends to believe that you were in the front row of that hot concert instead of standing away from the stage with the rest of those unfortunate attendees. With the Nokia Lumia 1020 it's a simple matter of zooming in on a picture you've already snapped. After that, you rotate, reframe and crop before sending it out on your favorite social network. You can zoom in enough to make your friends jealous.
You would think that with the camera-centric Nokia Lumia 1020 now available, photo sharing site Instagram would finally introduce a Windows Phone version of the app. For now, third party versions of Instagram are available from the Windows Phone Store,
like Instance
, for instance.
With the Nokia Lumia 1020 on sale now from AT&T, you probably will see this ad blanket the airwaves soon.
source:
AT&T
via
WPCentral
Recommended Stories