New Year's humor: Big tech resolutions
7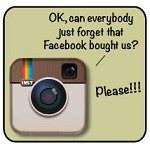 If you can't start the New Year off with a laugh then there is not much point in going on is there? The talented geek gang at Joy of Tech has decided to highlight the excitement 2013 will bring us from all fronts.
From Apple to Samsung, BlackBerry to Yahoo!, we can see it all unfold before our very eyes. There is indeed truth in sarcasm, and we have so much to look forward to. Apple and Samsung will surely continue to provide us with a regular dose of drama. RIM will step up to the plate and hopefully hit a grand slam.
Facebook and Instagram are going to continue modifying privacy policies and Microsoft will certainly make sure it gets some of the limelight too. Meanwhile, Netflix, Twitter and Yahoo! will also resolve to make our lives more informed of just about everything.
Happy New Year.
source:
The Joy of Tech