New Windows 10 Mobile build 14364 hits the Fast Ring with these features
19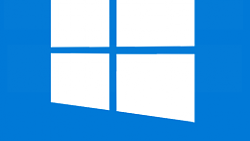 Those Windows insiders in the "Fast Ring" are getting the latest Windows 10 Mobile build ahead of others. But they are taking the risk that there are bugs and other issues that prevent the new build from working as it should. Those in the "Slow Ring" may not get to brag about being the first with the latest build on their Windows 10 Mobile handset, but by the time that the Slow Ring version is available, it has received all of the bug fixes and performance enhancements needed to make it a stable release.
Build 14364 of Windows 10 Mobile has been released for the fast ring, and includes the following fixes and improvements made by Microsoft:
We made some fit-and-finish updates to the Settings app such as tightening the spacing between checkboxes (like on the Sounds settings page). We also fixed an issue where settings pages wouldn't show a progress indicator if they needed a while to load.
We fixed an issue where a number of app logos were missing from notifications, despite them being visible in the Action Center.
We fixed an issue where the Alarms and Clock Live tile would still show that an alarm was active after a one-time alarm had gone off and been dismissed.
We fixed an issue where Cortana would prompt you to unlock your device before reading a text over Bluetooth.
We fixed an issue resulting in Microsoft Edge crashing when trying to scroll certain webpage.
We fixed an issue where disconnecting from Bluetooth speakers would result in the phone being set to vibrate if it hadn't already.
Some known issues with this build include problems with Dual-SIM models that prevent data from working with the second SIM. Problems with Dual-SIM phones have been reported by insiders of the last two builds.

In addition, changes made to the Action Center have resulted in changes to the order of your Quick Action icons. These can be reset to your preferred order by going to Settings > System > Notifications & actions > (Quick actions). According to Microsoft, "Touch, hold, and then drag to re-arrange icons to whatever position you want. Remember: the four items in the top row are what will show as your immediately viewable Quick Actions."
The new build became available for Windows 10 Mobile at 9pm Eastern Time (6pm Pacific Time) on Tuesday evening. You can snag it (assuming that you're in the Fast Ring), by going to Settings > Update & security > Phone update > Check for updates.
source: Microsoft via WindowsCentral

Recommended Stories