New Verizon phones due out by the end of the year
68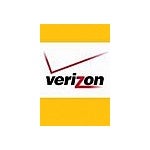 We have received some information from a source within Verizon detailing some new phones that are due out over the next few months. We have listed them below for easy viewing. Thank you "SnapDude"!
LG
Chocolate Touch
VX8575
. This will be Verizon's 4th Chocolate phone (after the
VX8500
,
VX8550
and
VX8560
) and is expected to have a full touchscreen interface, but we're not sure how close it will resemble the
BL40
.
BlackBerry Storm 2
9550
. We've heard about this for a while now and is expected out by October-November.
Nokia Shade
2705
. Basic replacement to the
Mirage 2605
.
Nokia Twist
7705
. This might be the
swivel-style phone
that has been rumored for months.
Palm Treo
800W
. Even though this was released for
Sprint
last year, Verizon may not have it out until February 2010.
Motorola Entice (or Harmony)
W766
. Replacement to the
W755
.
Samsung Rogue
U960
. Replacement to the
Glyde U940
and expected out in August.
Samsung U450
. The
U450
will feature Verizon Mobile TV service (MediaFLO).
Samsung Strut U440
. The long-overdue
Strut U440
will have a compact QWERTY keyboard.
Samsung Omnia-II
i920
. The new Omnia-II is expected to be out by Christmas.
There are also going to be four new PTT devices:
Motorola
V860
Samsung Convoy
U640
Casio Rock
C731
Casio Brigade
C741
If you have information about any upcoming phone, please
let us know.