New Snapdragon 800 MDP benchmarks make us think we'll see real world difference with this one
43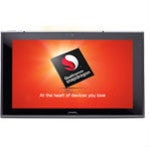 In general, when we see benchmark results that blow the roof off of what we've seen before, there is always the question in the back of our minds, "Okay, but will it actually matter in real world usage?" For the most part, differences in benchmarks are designed for the spec fetishists, and don't make much difference in the real world. But, new benchmarks from the Snapdragon 800 MDP make us think that this time around, we'd feel the difference.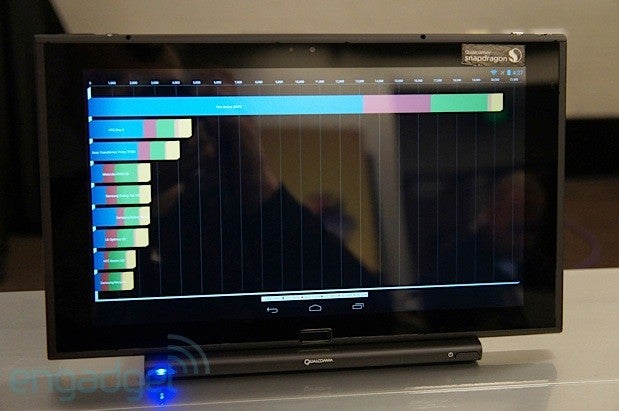 Engadget got to play with the Qualcomm reference devices for the Snapdragon 800 Mobile Development Platform (MDP), and the results were staggering. The phone and tablet were each running the Snapdragon 800 SoC (MSM8974) with 2GB of LPDDR3 RAM. The rest of the specs don't really matter, since this is about the benchmarks.
And, those scores are crazy. Both devices posted a Quadrant score that was about 5x higher than the HTC One X (the closest reference on the image). The Quadrant scores clocked in at about 20,500, which is quite a bit higher than what we've seen with the Snapdragon 600 and
Exynos 5 Octa
, which each clocked in at about 13,000 or so.