Galaxy S4 (Exynos 5 Octa) vs Galaxy S4 (Snapdragon 600): benchmark comparison
99+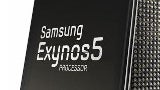 Everyone was looking forward to a
Galaxy S4 handset with Exynos 5 Octa CPU
, ever since that chipset was announced. When the Galaxy S4 was later introduced, it became clear that a version of the phone with this processor will indeed exist. However, it turned out that the availability of the Exynos-powered GS4 will be much more limited than expected.
Anyway, the Galaxy S4 with Exynos 5 Octa is finally here, at least in some markets, and we've decided to do the logical thing and compare it against the more widely available Snapdragon 600 version. To do so, we've run a number of popular benchmarks on both phones, including Quadrant, GFX Bench, 3DMark, Vellamo and AnTuTu, and to tell you the truth, there doesn't seem to be that much of a difference between the two versions of the Galaxy S4. Sure, the Exynos 5 Octa-powered one performs faster in some tests, but the Snapdragon 600 manages to gain the upper hand in others, so things seem to be pretty balanced overall.
At the end of the day, what's important is that neither device tends to be significantly faster than the other in any category. Check out the following graphs, as well as the video below, to see the exact results and the two smartphones in action!