New Googerola patent lawsuit puts Apple on the defensive
78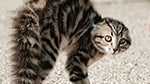 Google subsidiary Motorola's
latest patent lawsuit
is putting Apple on the defensive according to several analysts. Apple has so far played the aggressor in most lawsuits internationally, including the Apple v Samsung lawsuit that is currently being deliberated by a jury. Since their lawsuit against Motorola was
thrown out with prejudice
earlier this year, Apple finds itself unable to use its favorite patents to respond to the new patent lawsuit Googerola filed with the ITC last week.
Dan Maycock of Slalom Consulting thinks this new tactic may be a game changer, indicating that "
By Google taking the offensive, they can bring it up on their terms and make a first strike. They're posturing themselves, rather than waiting for Apple to be done with the Samsung patent proceedings and then firing something off at Google.
"
The timing has another benefit – Apple is expected to announce the iPhone 5
in the coming weeks
. The iPhone 5 will be a larger hardware refresh than last year's iPhone 4S, and will also be introducing an entirely new adapter (and hence a new ecosystem of peripherals); with sales of the iPhone 4S falling
well behind
the pace of Android handsets last quarter, Apple needs the iPhone 5 to sell well enough to make past peripherals a thing of, well, the past.
The ITC will almost certainly not rule on the lawsuit ahead of the launch of the next iPhone, but it could come in the next 6 months, when sales would still be expected to be on the high end of the annual iPhone sales cycle. That will put a lot more pressure on Apple to cut a deal, since a U.S. trade embargo would cripple sales. Even a temporary ban would shatter the image that Apple tries to project that they are the "true innovators" and everyone else is merely copying them (this was a theme that they
used heavily
during their closing arguments yesterday).
Will it work to Google's advantage? It's hard to say – Apple undoubtedly has other patents, but they will be scrambling to come from behind, and may decide that the risk isn't worth taking. At the least it suggests that Google is taking a more strategic view of the ongoing mobile patent wars; if they can get leverage over Apple it's at least possible that a cease fire could be reached between the iOS and Android camps.
And that's something that users of all smartphones should hope fore.
source:
eWeek
Recommended Stories