New Apple iPhone 9 (2018) price and release date reflections
10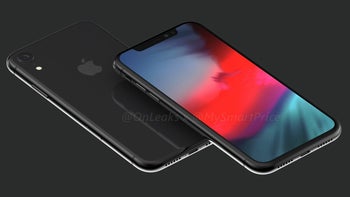 Apple's average iPhone selling price hit a record of $652 in 2017, and the continuing sales of the iPhone X, as well as the new
trio of notch-y handsets
that will take its place, are expected to push it to the whopping $738 in the current fiscal year, which is a rather dreamy scenario for Apple, given that folks are keeping their handsets longer, while the breakneck pace of smartphone market growth is slowly abating. We already scooped the
iPhone X (2018) and X Plus price and release date
predictions, but when it comes to the "affordable" iPhone 9 (2018), or whatever it's called, the forecast is cloudier.
New Apple iPhone 9 (2018) expected price range
Apple iPhone (2018) 64GB
Apple iPhone (2018) 256 GB
Price range predictions for the US
$599 single SIM
$699 dual SIM
$749 single SIM
$849 dual SIM
Where there is smoke, there could be fire, and Apple may indeed be changing its pricing structure for the expected 2018 trio of new iPhones. It was reputed Apple observer Kuo who first tipped new price brackets for Apple's upcoming fall crop. The iPhone X (2018) sequel, he claimed, carrying a 5.8" OLED screen, is to be priced in the range of $800 to $900, depending on the storage configuration. The X Plus version of the phone, carrying an eventual 6.5" OLED panel, was tipped to cost $900 to $1000, while he envisions the "affordable" model, with a 6.1" LCD display, to be priced at $600 to $700, depending on the SIM slot number and/or storage configuration.

A top Morgan Stanley analyst has now run the numbers how the new tags will affect Apple's average selling price (ASP) metric, and arrived roughly at the same conclusion as Kuo. She, however, is firm on a $999 starting price for the largest iPhone Apple has ever built, as the most plausible scenario. Running down the ladder will be the 2018 iPhone X sequel at $799, and the LCD iPhone could start at $699-$769, depending on the prediction model she uses. In this case, Morgan Stanley's head of research argues, Apple's ASP can swing 2% up or down from the record numbers last quarter, depending on the mix Apple manages to sell.
New Apple iPhone 9 (2018) release date
The launch may be delayed for October or even November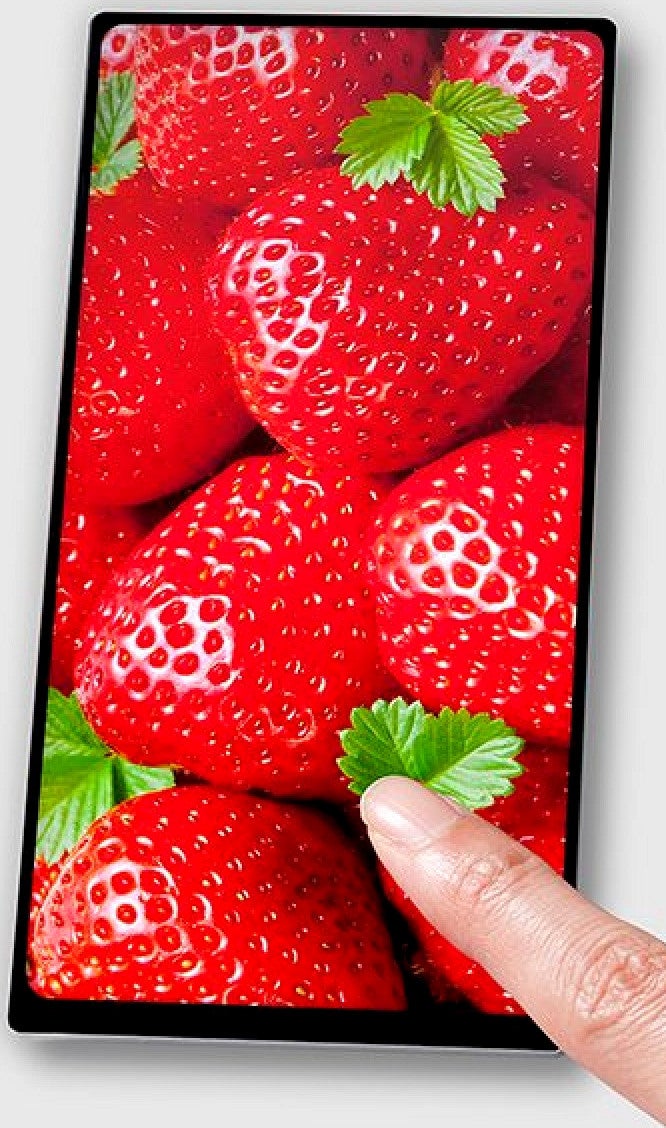 Slapping a notch on this JDI panel could delay the iPhone 2018
Typically, we'd just say mid-September here, but there are plenty of rumors now that Apple's new 2018 iPhone with the LCD display and the single-camera may be released in
October
or as late as November. That's a month (or two, depending on when the fall iPhone crop is scheduled for announcement) later than the usual launch timeframe for iPhones, but let's not forget that last year, the iPhone X was the one that shipped much later than the 8 and 8 Plus, due to
production yield problems
with the brand new TrueDepth camera kit needed for FaceID.
Well, this year TrueDepth production should have been mastered already, but the LCD panel is reportedly causing the same yield problems. Apple has allegedly tasked JDI with its Full Active screen tech, as well as LG Display, to produce the 6.1" panel, but going around the huge notch may have proved more problematic than expected. Industry sources cite issues with light leakage around the notch at both manufacturers, which will be hard to circumvent, and might lead to a delayed release. Granted, LG already has a top-shelf LCD phone with a notch on the market, but the G7's protrusion is much narrower, and, besides, who knows what heavy quality demands Apple is posing towards its suppliers.
At the
purported 150.9mm x 76.5mm x 7.7mm
, this upcoming iPhone is arguably Apple's first big-screen phone in a fairly compact body that also comes at "affordable" for the company's standards price tag, so Apple has a lot riding on not bungling the launch. A recent Nikkei
report
also corroborates the release delay:
The scheduled time frame for components for the OLED models to go into iPhone assemblers like Foxconn and Pegatron for final assembly falls in July, while the schedule for components for the LCD model would be in August. Two OLED models are likely to be ready roughly one month earlier than the cost-effective LCD model, according to the current plan.
On the bright side, an LCD iPhone launch that comes later than the high-end OLED successors of the iPhone X may force early upgraders to splurge for the more expensive models this year. That would be a total reverse of Apple's strategy in 2017 that led to lukewarm X sales, compared to many forecasts. Win-win, yet analysts warn that, due to the delayed release, Apple may sell "just" 30-40 million LCD iPhone units this fiscal year, and 75 million OLED ones. Poor team from Cupertino, what are your own pricing predictions for the new iPhone 2018?