Dual SIM iPhone model and gigabit LTE tipped for the 2018 crop
18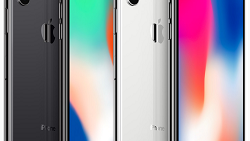 Apple will be catching up to Samsung's Galaxy S or Note lines next year, it seems, if famed analyst Ming-Chi Kuo from KGI Securities is to be believed. In a memo to clients he noted that next year's iPhones will support gigabit LTE speeds, just like the
Note 8
or
Galaxy S8
. Bazinga!
Currently, the
iPhone 8
and
X
max out at 600Mbps, but the theoretical peak speeds are not all there is to it, as no US carrier can hit those in a consistent manner anyway. Apparently, it's the wider throughput that matters, as a recent test where the
Note 8 marked twice higher download speeds
than the iPhone X on T-Mobile's network showed.
The faster antenna modules that Apple is going to implement will support 4x4 MIMO, instead of the current 2x2, just like Qualcomm's latest modems in chips like the Snapdragon 835. Theoretically, this should also improve coverage in spotty areas, but the kicker is that Apple plans to achieve the gigabit LTE and new antennae moves with Intel, instead of Qualcomm gear. It has been in
a royalties dispute with the Texans
for a while now, and is bent on moving away from them as chip suppliers.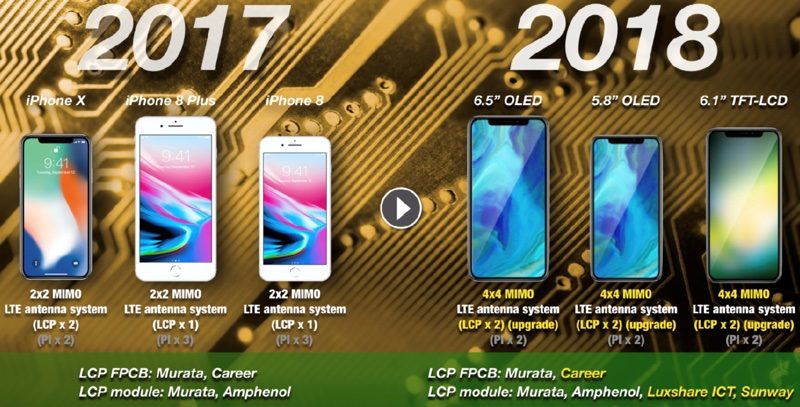 That's not all there is to it, though, as next year Apple might stop being the only large phone maker that doesn't sport dual SIM phones in its lineup (perhaps as part of a move to please Chinese users with a
more affordable LCD model
), and could offer a model with dual LTE capabilities, jumping ahead of the dual SIM pack in one fell swoop, says the analyst:
2H18 iPhone models won't only offer faster LTE transmission speed: We predict that at least one of the 2H18 new iPhone models will support dual-SIM dual standby (DSDS). Unlike existing DSDS phones, which commonly support LTE+3G connections, we believe next-generation iPhone models will support LTE+LTE connections, in a bid to enhance the user experience.
While currently Intel holds only a single digit market share in wireless modem chips, Ming-Chi Kuo notes that next year it might supply 70% to 80% of Apple's baseband chips which would significantly raise its overall imprint. Intel is also said to
work with Apple on the next-gen 5G modems
, and even to produce the A-series chipsets fused together with the 5G silicon in its foundries at some point, so Apple may end up being one of its largest clients very soon.