New ASUS Transformer tablet hinted in teaser video?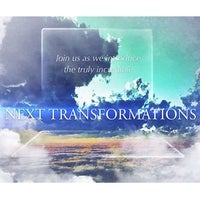 Is ASUS about to unveil a new member of its Transformer lineup of tablets? It seems like it, judging by this short teaser video that was posted on YouTube today. For a brief moment (at the 0:23 mark) we are treated to what look like the outlines of a Transformer-like device, with a tablet and a keyboard that it is meant to attach to, but that could be just an interpretation sparked by our geeky imagination. However, the narrator invites the viewer to join ASUS as it introduces
"the truly incredible next transformations",
so chances of seeing a new tablet/netbook hybrid seem pretty high. And if that is not enough, we have a hint pointing at heavy focus on cloud-based services.
Needless to say, we are excited to see what ASUS has for us. Thankfully, we will be enlightened in only a few short days – on May 31, to be more specific. In the meantime, we would not be surprised if more of these teasers pop-up online.