Netflix raises membership price for new subscribers
8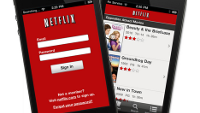 Remember the other day when Netflix said that it was
considering a hike in subscription rates for new members
? In a press release that was disseminated on Friday, the streaming video firm said that new subscribers will now have to pay $8.99 a month for service. If you're a current subscriber, you will continue to be locked into the $7.99 a month you currently pay, for another two years.
As long as Netflix uses the extra cash it raises to add more content to its site, no one will do much complaining. And in a brief statement on Friday, Netflix did say that this is exactly how it intends on spending the extra buck per month that new members will pony up.
"In order to continue adding more movies and TV shows, we are increasing our price from $7.99 to $8.99 for new members. As a thank you for being a member of Netflix already, we guarantee that your plan and price will not change for two years."-Netflix
Current members now have about 730 days to start going through the entire site before they have to dig a little deeper into their pockets.
source:
Gizmodo