Prepare to pay more if you want to add Netflix to your phone and tablet
42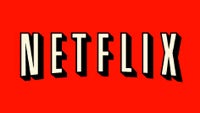 Now that Netflix has added all eight seasons of
House MD
to its list of television shows, who wouldn't want the streaming video service? Netflix has been raking in business left and right. On Monday, the company reported a huge jump in earnings from 5 cents a share last year, to 86 cents a share this year. That is a 17 fold increase in the amount of black ink reported by Netflix. Revenue rose to $1.27 billion from $1.05 billion in 2013's first quarter.
Despite the earnings gain, Netflix is raising the price of its monthly service for new subscribers. Current subscribers will be grandfathered for a non-specified (but characterized as "generous") time period. So if you're watching House or Titanic, or some of the other new titles added recently, you won't notice any change in the $7.99 per month that you are paying now.
If you are thinking about subscribing to Netflix, you could end up paying $1 or $2 more than the current rate. Netflix CEO Reed Hastings says that Netflix needs the added revenue to obtain more content and to improve the streaming experience.
"Our current view is to do a $1 or $2 increase, depending on the country, later this quarter for new members only. Existing members would stay at current pricing (e.g., $7.99 in the US) for a generous time period. These changes will enable us to acquire more content and deliver an even better streaming experience."-Reed Hastings, CEO, Netflix
source:
Netflix
via
TheVerge