Netflix posts a profit, surprises everyone
6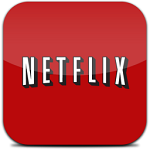 The company and investors were forecasting a loss due to increased royalty fees and international expansion.
Instead, the company more than topped expectations and posted a profit. It was a small profit, but money in the bank nonetheless, $8 million, with fourth quarter revenue reaching $945 million, well above forecasts of $934 million.
That is not a bad showing for a company that has made a rough ride for itself over the past couple years. We all remember the grand idea in 2011 to split the company into two entities, one for the streaming content and another for the
legacy
DVD rental. We also remember how that idea was met with the warmth of waiting in line at the DMV. Thankfully, Netflix reevaluated its plan.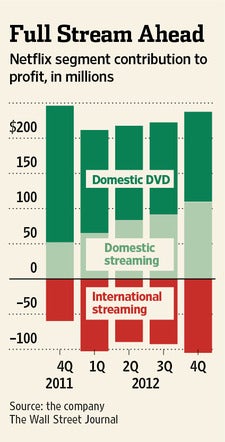 2012 was no treat either, Netflix suffered two significant outages just in time for the holidays, and Amazon has been strengthening its position in the marketplace with its competing service. Wall Street intrigue has been lively as well, with notable investor Carl Icahn buying up 10% of the company in October.
Despite all that, Netflix reported adding 2 million US streaming subscribers and 1.8 million international subscribers in the fourth quarter, bringing a total of a little over 27 million streaming subscribers for the company. CEO Reed Hastings noted strong subscriber growth stemming from consumers buying new electronic devices, including tablets. Streaming subscriber adds did fall a little short of goals for 2012 however, with a total net add of 5.48 million new subscribers, versus a goal of 7 million.
Looking ahead, the company is going to slow its international expansion a bit and it expects its profitable DVD rental service to continue losing customers as it has been for the past several quarters. In the meantime, coming next month, Netflix will have an original series available exclusively to streaming customers, called "House of Cards," starring Kevin Spacey.
source:
The Wall Street Journal