Netflix has tons of secret subcategories, this SecretFlix app lists them all
7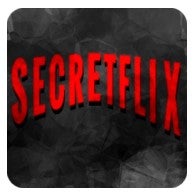 Netflix has a crazy amount of official movie categories, and an even crazier count of hidden subgenres - more than 3500, in fact. How do you navigate the underwater part of the Netflix categorization iceberg? Why, there is an app for that, of course.
Named aptly SecretFlix, this little piece of Android software lists all the hidden subcategories on Netflix, and allows you to make custom playlist at the most granular level. Did you know, for instance, that Netflix genre code 3761 is African Movies? Or that 3327 is Alien Sci-Fi?
We guess not, and the SecretFlix app takes the legwork out of searching for subgenre codes, as it simply lists them all in a more human and descriptive form. Not only that, but you can also make combos, like searching for Deep Sea Horror movies with director Barry Levinson (spolier alert: Sphere), and so on. Check it out, if you want to rediscover the wonderful, but tough to navigate hidden world of Netflix subgenres.
Developer

: PheeDev

Download

: Android

Category

: Media&Video

Price

: Free