Nest engineers shifted to work on Google Home, the Amazon Echo competitor
4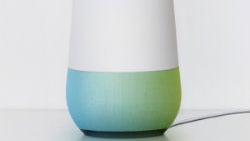 At I/O this year, Google announced it has an Amazon Echo competitor on the way called
Google Home
. The plan is that it will be a small, air-freshener looking device that will always be listening for voice commands and be powered by Google Assistant in order to be the hub of a smart home. Google is apparently very serious about this product because it has even taken engineers from Nest to work on the project.
According to a new report, Alphabet is moving around people in its different subsidiaries. Alphabet has shifted engineers from Nest over to Google in order to work on the smart home offerings. Apparently, the entire platform team from Nest will be moving over to Google, though it is unclear how many people that is exactly, and be led by Hiroshi Lockheimer, current senior vice president of Android and also the Google exec in charge of the company's smart home products.
The theory is that the Nest staff may be able to help Google not only with developing smart products for the home, but also could help in building the third-party partnerships that Google needs. Google Home was announced without any partnerships and apparently would have to rely on Google smarts alone, while Amazon Echo has built its feature set through third-parties hooking in to the device.
If the partnerships are the move here, it might be a bit too late for the shift though, because Google Home is expected to launch in the next couple months and that's not enough time to get partners to build hooks into a new Google Home API.
Recommended Stories