NYPD to use mobile devices loaded with Windows and Windows Phone to collar crooks
18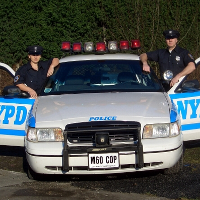 New York's finest will soon receive the latest in high-tech crime fighting equipment. All 35,000 officers belonging to the NYPD will be receiving a smartphone. In addition, 6000 NYPD patrol cars will be fitted with rugged tablets. It is all part of a $160 million initiative designed to keep the police connected to a cellular network that gives them "
expanded search capabilities
." With this feature, they can access the NYPD database on the go.
Having access to 911 calls in real time will help the officers be more prepared to answer a call, knowing exactly what they are facing. The press report indicates that the NYPD will be adding fingerprint scanners to their mobile equipment next year, in order to conduct identity checks while in the field.
Based on the tablet that New York City Mayor Bill de Blasio held up during the press conference, it looks like the cops will be using a Panasonic Toughbook running Windows. In fact, it would appear that all of the devices that the NYPD will be using, employ Windows or Windows Phone. While the Windows Phone platform currently doesn't have a handset with a fingerprint scanner, there is some speculation that we will see such a device next year. Last year,
a test of this system used Android phones that ran a special NYPD app
that could search for some one based on their name, or conduct a search based on an officer's current position.
Now, it appears that the NYPD has switched platforms and is arming its forces with more powerful crime fighting tools. Check out the press conference with Hizzoner by clicking on the video below.
source:
NewYorkCity
via
GigaOm