NYPD to fight crime with a new real-time Android tool
9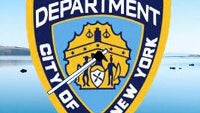 The New York Police Department may be one of the largest police forces for a city, but in the jungles of New York City where millions of people live it was sometimes hard to know the context of a situation. Now, with the help of Android smartphones the NYPD is changing its face to become an extremely well informed organization.
While officers would previously rely on laptops with their spotty connections to run background checks or simply call a dispatcher to see whether a person has a warrant, they hardly had any additional info on the person in front of them. They did get a yes or no answer for the warrant, but it wasn't clear whether it's related to a murder case or a parking ticket.
"Our dispatcher will tell us if they have a warrant or not but it's a simple yes or no answer,"
said Officer Donaldson of the Housing Bureau.
"I don't know if the guy is wanted for murder or for not paying a parking summons. We rarely know. Now we know."

The NY police force has gotten Android devices pre-loaded with a tool that connects them to the office's huge database. Type in an address for say a housing project and you get to see how many of the people living there have committed a crime, and where they are living.
The tool could be of huge help to officers, but some point out that with it come some dangers like instead of hunting for new crime police might be trapped into rounding up usual suspects. There are a number of situations where this would improve public safety though and let's hope that's how NYPD's new system will be used.
source:
New York Times