NVIDIA sues Qualcomm and Samsung over GPU patents, seeks U.S. sales ban against certain devices
46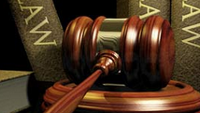 NVIDIA is suing Qualcomm and Samsung, in a case that is taking place at the ITC, and the U.S. District Court in Delaware. Seven patent infringement complaints have been filed by NVIDIA against the two tech firms, because of Samsung's refusal to pay for the right to use patented NVIDIA technology on its devices.
Besides seeking financial reimbursement for its alleged damages, NVIDIA seeks a ban in the U.S. of all Samsung devices that employ Qualcomm's Adreno graphic processor, ARM's Mali GPU, or Power VR's graphics design. According to NVIDIA, all of the GPUs named are using intellectual property patented by NVIDIA, without any compensation. Two of the devices that could be banned, are the just announced
Samsung Galaxy Note 4,
and the
Samsung Galaxy Note Edge
.
NVIDIA says that it had initiated talks with Samsung in an effort to work out a licensing agreement. During the licensing talks, NVIDIA "
demonstrated how our patents apply to all of their mobile devices and to all the graphics architectures they use
." Despite the apparent urgency of the talks on the part of NVIDIA, Samsung failed to budge. The manufacturer claimed that it was its suppliers' problem, which in this case is Qualcomm, ARM and Imagination. Samsung's defense is to put the blame on the company that provided it with the infringing technology. That would explain NVIDIA's inclusion of Qualcomm in the lawsuit.
The suit, filed Thursday afternoon at the U.S. District Court in Delaware, does not mention ARM or Imagination even though NVIDIA does mention them in its filings seeking the sales ban. Samsung and Qualcomm have yet to respond to the suit. Out of 7000 patents owned by NVIDIA, the latter has selected only seven of them for its suit against Samsung and Qualcomm..
"This afternoon, we filed patent infringement complaints against Samsung and Qualcomm with both the U.S. International Trade Commission (ITC) and the U.S. District Court, in Delaware. We are asking the ITC to block shipments of Samsung Galaxy mobile phones and tablets containing Qualcomm's Adreno, ARM's Mali or Imagination's PowerVR graphics architectures. We are also asking the Delaware court to award damages to us for the infringement of our patents."-NVIDIA
source:
NVIDIA
via
TechRadar
UPDATE: On Friday morning in Korea, Samsung said that it will "
take all measures necessary
" against NVIDIA. Samsung did not hint at what those actions might entail.
source:
Reuters