NVIDIA legal filing confirms HTC Nexus 9, might be released this month
24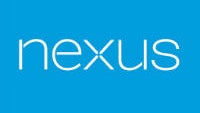 We haven't heard a huge amount about the HTC-built
Nexus 9
tablet that is supposedly on the way, but a new filing seems to confirm that the HTC Nexus 9 is real, and even more interesting, the tablet could be released as soon as this month. The information comes from NVIDIA's legal filings connected to the company's upcoming legal battle with Qualcomm and Samsung over GPU technology patents.
The relevant section actually reads more like a marketing statement about the Tegra K1 SoC than a legal filing, mentioning how the chip is "so powerful it is being used in products other than smartphones and tablets" like Chromebooks, TVs, and an upcoming Project Tango tablet used "to track and map 3D environments". But, at the end of the section, NVIDIA also mentions the "HTC Nexus 9, expected in the third quarter of 2014".
The thing is that September is the last month of Q3, which seems to imply that the new Nexus tablet will be released this month. From what we've heard, it will feature an 8.9-inch display with a 2560x1600 resolution, and of course the Tegra K1 64-bit processor. Who is in the market for a new tablet?