NSA relied on AT&T to help it spy on the internet
28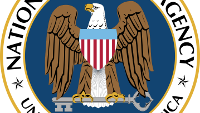 According to a story in today's
New York Times
, the NSA has been relying on AT&T to help it spy on the internet. While one NSA document called AT&T "
highly collaborative
," another praised the carrier's "
extreme willingness to help
." From 2003 to 2013 it is estimated that using methods that were legal, AT&T was able to help the NSA gain access to millions of emails. One NSA document reminded agency officials to be polite when visiting AT&T offices. "
This is a partnership, not a contractual relationship
," the document noted.
In one specific situation, the nation's second largest carrier was able to provide the technical know-how to help the NSA fulfill a secret court order that allowed the agency to conduct wiretaps on the United Nations' Internet communications that took place at UN headquarters. AT&T installed surveillance equipment in at least 17 of its internet hubs in the U.S., and the company had first dibs when it came to trying out new technologies related to listening in on conversations.
The documents, provided to media outlets like the New York Times by Edward Snowden, don't specifically refer to AT&T by name. Instead references are made to corporation partnerships that are run by the agency's Special Source Operations division using code names. This is the division that some say is responsible for 80% of the information collected by the NSA. For example, comments about Fairview are really about AT&T while those mentioning Stormbrew relate to Verizon and MCI. Verizon bought MCI in 2006.
In 2011, the NSA started receiving 1.1 billion cellphone calling records a day from AT&T. That contradicts the original response from the intelligence agencies in the U.S. who were stunned when
Snowden first revealed to the media that the NSA was spying on phone calls
made by U.S. citizens. At the time, these agencies said that technical limitations forced the NSA to spy on landline calls only. That obviously has been revealed to be a lie.
source:
NYTimes