Mythbusters explain Corning's Gorilla Glass, compare it to other types of (not so resistant) glass
22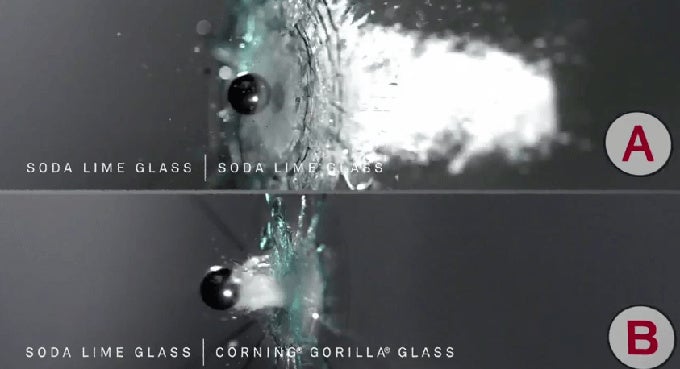 Corning's Gorilla Glass has slowly but surely conquered nearly all of the smartphone market with its scratch resistant solutions, and even the latest attempt by Apple and GT-Advanced to topple it with sapphire did not bear fruit.
So what is it that makes Gorilla Glass so tough and resistant to hits and scratches? Corning has smartly recruited Adam Savage and Jamie Hyneman from Mythbusters to walk us through the history of glass and show us all the advantages of the strengthened glass solutions of Corning.
The narration is brilliant: informative and entertaining, with lots of 10,000fps slow motion footage of glass shattering (and withstanding pressure without breaking), so we do recommend you to check out the two parts right below.