Mysterious green line continues to affect some Motorola DROID Turbo 2 units
58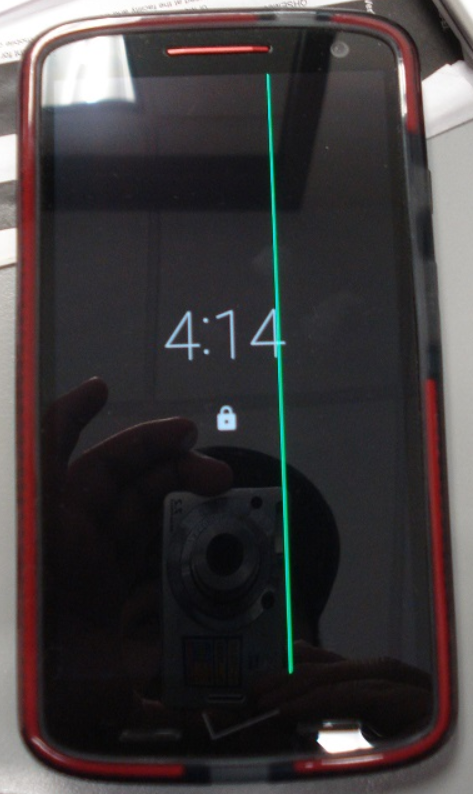 Some Motorola DROID Turbo 2 models are having issues with the screen
Some
Motorola DROID Turbo 2
owners are having a big problem with the screen on their new phone. Sure, the glass is marketed as being shatterproof, but it is not supposed to have a green line running vertically down the screen. Some users who contacted Motorola about this were told to return the phone at Verizon since it is under warranty. One particular DROID Turbo 2 owner was practically treated as a criminal as the Verizon rep he met with accused him of dropping the device.
Apparently, Verizon has circulated a memo to reps that comes with a photo of the DROID Turbo 2 with the green line on the screen. The headline on the memo says something like "Droid Turbo 2 is shatterproof, not shock proof." Eventually, this Droid Turbo 2 owner, who says that he treated the phone with kid gloves, was sent back to Motorola where he originally was going to get a refurbished model. After speaking to various supervisors, he finally got Motorola to agree to send out a new handset. Meanwhile, the green line on his soon-to-be-replaced DROID Turbo 2 is growing wider.
If you have a Motorola DROID Turbo 2 with an unwanted green line that is ruining your experience with the phone, contact both Motorola and Verizon until you get satisfaction. And don't be satisfied with a refurbished model. Pawning off previously used handsets to customers who just agreed to spend a fortune on a new handset should not be tolerated.
If you are having the same problem with your DROID Turbo 2, we'd love to hear all about it. Drop your comments in the box below.
Thanks for the tip!
source:
MotorolaForums
via
Phandroid