Pixel owners can now safely reinstall the My Verizon app after update
0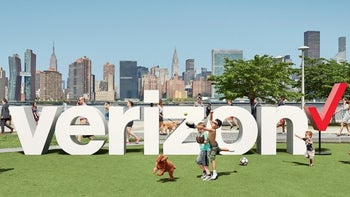 Last Sunday, we told you that
some Pixel users were experiencing a problem when making a phone call
. After dialing a number, or even tapping on a contact or a favorite, there would be a 30-second delay before the call would be placed. The problem started to occur following the rollout of Android 10. As it turned out, the My Verizon app was the culprit. Once the app was deleted, the delay disappeared like magic.
At first, after reinstalling the app, everything seemed to be working fine. But some of our loyal readers reported that the problem was cropping up after the app was once again loaded onto their phones. And sure enough, that was our experience too. So we reached out to Verizon and today they told us that the My Verizon app has been updated to version 13.19.1.
"Verizon Wireless appreciates the opportunity to address your concern. We can confirm that we have released the app with an updated version (13.19.1). Our customers are asked to update the My Verizon Mobile app to this version to address any issues with the Google Pixel Device."-Verizon
So if you're a Verizon customer with a
Pixel
that has been updated to Android 10, you might want to go to the Google Play Store and
reinstall it
. If you never uninstalled the app, you might want to update it to make sure that you have the latest version of the app. Now that Verizon has taken care of the problem, the call delay issue should not return.
The My Verizon app allows the carrier's customers to pay their bill, order new phones, select rewards from the Verizon Up program and more.