Musician poses as girl online to get back his lost Apple iPhone 4
30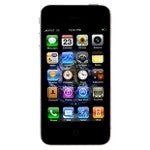 Nadav Nirenberg is a 27 year old musician who lives in Park Slope, Brooklyn. A trombonist with punk group Streetlight Manifesto, Nirenberg was in a livery cab on his way Midtown to a New Year's Eve gig when he lost his
Apple iPhone 4
. We'd imagine that many of our readers would have given up, calling it a signal that the man upstairs wants them to upgrade to the larger 4 inch screen on the
Apple iPhone 5
. But the next morning, Nirenberg found some email messages on his PC from
OKCupid
that were responses to messages left to some women by the guy who had found his phone. The thief was even using Nirenberg's picture when conversing with the ladies.
At 7pm, the crook showed up with a bottle of wine, clean shaven and reeking of cologne. He obviously thought he was in for a big evening, and he was, just not for the same reasons he was hoping for. When the thief opened the door, he was tapped from behind by Nirenberg who was
wielding a hammer
and demanding back his Apple iPhone 4. The criminal turned out to be short and soft-spoken, and immediately returned the handset to its rightful owner. Perhaps not forgetting that this guy did find his iPhone, which at first was merely lost, Nirenberg gave the guy a twenty dollar bill as a reward, which he grabbed as he fled down the hallway.
While the whole thing took only 20 seconds, the musician says that he won't file a charge with the cops because he doesn't want trouble. All he wanted was the return of his phone, which he did get back. "
It's pretty rare to get your phone back
," he said. "
I feel giddy
." And assuming the guy who found his phone had made a few calls with OKCupid, Nirenberg might be busy going out on dates over the next few weeks.
source:
NYPost