Motorola's president and COO claims the "days of the $600-$700 smartphone are numbered"
45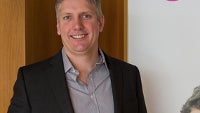 Motorola already renovated its portfolio with the new
Moto X
and
Moto G
troopers, as well as its compelling
Moto 360 wearable
. If we judge by last year's crop of Motorola smartphones, their refreshed successors will most probably give the competition a pretty hard time. It's not only Motorola though – the top smartphone makers on the smartphone market are also being undermined by various named and unnamed China-based rivals, as if the competition from the likes of Motorola is not enough.
It seems that Motorola might be basking in a wave of confidence that 2014's Moto G and Moto X will not fail deliver. The president and chief operating officer of Motorola,
Rick Osterloh
, claimed that as per his own observations, the top-end line of smartphones is in serious trouble.
"Certainly we are in a very competitive industry. I think the days of the $600-$700 smartphone are numbered. People are realizing they don't need to pay that much money,"
said Osterloh.
The reason for this is that more and more manufacturers begin to offer some pretty power-laden devices at affordable prices, the current dominating players of the smartphone market are in trouble. Samsung, the still-largest smartphone producer, is the living evidence for this – the giant has been experiencing a lot of financial conundrums throughout the year, the most
recent being the plunging shares of the company
.
What do you make of Rick Osterloh's words?
source:
Android Authority
Recommended Stories