Motorola names Rick Osterloh its new leader... at least until Lenovo takes over
4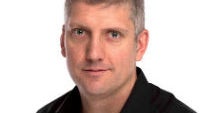 Motorola is in a bit of limbo right now, but the company is trying to keep going as though it is business as usual. Back in January, Google agreed to sell Motorola to Lenovo for
$2.91 billion
, but of course the deal won't be finalized until all of the various regulatory boards give their approval. But, in the interim, Motorola has chosen Rick Osterloh to be its new leader.
Osterloh has been chosen to be the new president and COO of the company. The now ex-COO Jonathan Rosenberg has said that Osterloh was a big part of the reinvention of Motorola that has happened over the past couple years since Google purchased the company. Rosenberg went on to say:
He's been a guiding visionary on the entire product front and a passionate advocate for our philosophy to focus everything we do on the consumer experience.
Rosenberg will be staying on as an adviser, and as a liaison between Motorola and Google. Obviously, it is unclear what will be happening with Motorola's management once the Lenovo deal goes through, so this may be a relatively temporary position for Osterloh. This is the second big change in a month for the company after former CEO
Dennis Woodside
left for Dropbox in March.