Samsung shares plummet to two-year low following iPhone 6 launch, early Galaxy Note 4 launch to counter the iPhone 6 Plus
74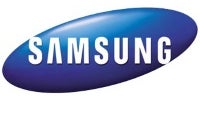 According to BusinessWeek, Samsung's shares have plummeted to their lowest level since 2012, after news of Apple selling 10 million units during the
iPhone 6's launch week
broke out. By introducing the iPhone 6 Plus, Apple even managed to disrupt Samsung's traditionally strong sales of big-screen smartphones.
The iPhone 6 pre-orders came across as "unexpectedly strong" for Samsung, which also reduced its profit estimate to 4.7 trillion won from 5.7 trillion won (1 trln. won = 950,498,000 USD) and acknowledged that its positions in China and India are weakened by smaller rivals that offer cheap, fully-featured handsets . The situation in the Chinese market is made even worse for Samsung by the government asking its three state-owned carriers to lower promotional spending (including subsidies) over the next three years by a combined $6.5 billion.
To defend its positions, the company will continue its promotional efforts, and is about to release its new Galaxy Note 4 handsets earlier than planned to counter the iPhone 6's strong launch. As it already has a direct competitor to the iPhone 6 in the face of the Galaxy Alpha, this time Samsung will be trying to combat the larger iPhone 6 Plus' offensive in the big-screen smartphone segment.
Its plans to market the Note 4 in its homeland of South Korea are aggressive. Initially scheduled for October, the Galaxy Note 4 and Galaxy Note Edge will launch on September 26, at a 10% lower price than what the Note 3 used to cost. It is said that Samsung's internal sales target is to ship 15 million
Galaxy Note 4
units in the first month, which sounds wildly ambitious considering the global market saturation in the high-end, big-screen segment and the interest in the iPhone 6 Plus.
Still, the Galaxy Note 4 is an extremely compelling device, and Samsung's increased marketing push could give it its much sought-after success.